South African casino banking & payments guide
South Africans have a number of convenient deposit options at online casinos in 2020, with these including common bank cards, payment processors and web wallets. Our guide to Rand casino banking will teach you about the common payment options at gambling sites, plus run you through the nuances of SA casino banking. The casino payment methods you will find include:
Casino payments
More casino banking
Full list of South African casino payment methods

Bank transfers
There are two main types to make a bank transfer to an online casino, with these being a local bank transfer and an international bank transfer. Local bank transfers are when a South African bank account is held, while International is when you transfer to a bank account in another country. It's best to check in our casino reviews for further information about what kinds of bank transfers are available at each. Read our guide to casino deposits and bank transfers.

Citadel gambling payments
Citadel: A Canadian-founded payment processor, Citadel allows you to transfer funds between approved banks and casino accounts. Citadel also has a web wallet, which can act as your digital bank. Citadel sits comfortably among the top deposit options for Canadian casino players.

EasyEFT casino banking
EasyEFT: A payment processor that allows South Africans to transfer money between their registered bank account and online casinos. EasyEFT is a top casino deposit option for those looking to add an extra layer of security between themselves and the casino. In short, via the casino's interface, you login to your online banking and approve transactions. Read our guide to the best EasyEFT online casinos.

ecoPayz casino deposits
Depositing money to an online casino with ecoPayz is a simple process and will only take a few minutes. This service will allow you to deposit money from your credit or debit card, or other methods, to your ecoPayz account. If gambling is regulated in your country you will then find ecoPayz readily available at an online casino and you will be able to make instant deposits. Our guide to the best ecoPayz casinos is a good place to start for those looking to fund gambling accounts with this payment method.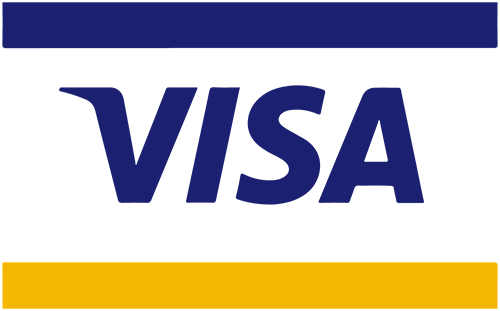 Visa casino deposits
Visa: The most common type of credit card and one of the most popular with online punters. Often you will find there is a limit, much lower than you want to deposit, like $500 or $1000. USA players still sometimes have their cards blocked, although some gambling sites have started using a third party to process payments which allows the transactions to go through.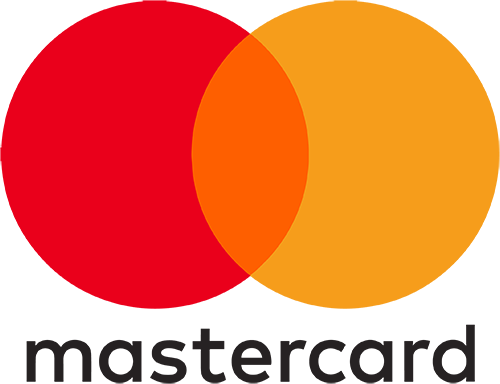 Mastercard casino banking
Mastercard: The Pepsi to the Coke (Visa) of the credit card world. Works in a similar way and has restrictions in some countries. Like with the Visa, it will come down to your individual bank. It is a common trend in the gambling industry for Mastercard to be less widely accepted by online casinos than Visas, while the fees associated with some Mastercards can also be higher than their chief rival.
Skrill
Skrill is a popular web wallet that allows South Africans to deposit real money into online casinos. Skrill does have some fees, which you can read about in our guide to the top Skrill casinos, but the fact it also allows you to withdraw quicker than a bank transfer, can make it a great option fund gambling accounts. Check out our guide to the top Skrill casinos.
---
Types of ZAR casino payments
ZAR casino payment methods can broken into different categories, with these including things like credit and debit cards and web wallets.
The different types of ZAR casino payment options includes:
Credit cards: South African casino deposits include the ability to use popular credit and debit cards.
Web wallets: These are essentially a third party between you and an online casino, with it possible to link a card or type of payment to your web wallet and either fund the web wallet and deposit, or direct debit directly from the gambling site. Popular ZAR web wallets include Neteller and Skrill. Unfortunately Paypal is not an option.
Cryptocurrency: Many online casinos accept cryptocurrency, with these including gambling sites that only accept crypt and those that convert it into real money. Some casinos also allow you to cashout with crypto. Popular types include bitcoin and Ethereum.
Debit cards: Debit cards are commonly used at online casinos, with this simply a casino player using their own funds.
Payment processors: Another popular way to fund online casinos is via payment processors, with the South African standard SID Instant EFT available at many gambling sites. SID Instant EFT has low fees and is a great way for those with a bank account to make online casino payments.
---
Mobile casino deposits
Funding your online casino accounts via mobile is straight-forward in 2020, although there can be some gambling deposit options that don't support mobile. This is becoming less and less rare as time goes by.
Generally to deposit to online casinos in South Africa on mobile, you hit the menu button and find the banking or cashier section of the website. From there you choose your payment option and follow the prompts. There is plenty of information on this page about the various mobile casino payment options, which include things like SMS payments.
---
Online casino banking safety
Online casinos, even though they are not based in South Africa, have a high level of security surrounding their banking options. As a general rule online casino deposits will be outsourced to a third party company, who will basically strike a deal with the casino and take care of all their payments.
Casinos will host their banking on SSL connections, which is an extremely high level of encryption, meaning as long as your own computer or mobile device is secure, you cannot have your transaction interfered with. This is the same level of encryption that banks around the world use, to protect your money.
Rather than looking at the casino deposit options at an online gambling site, you are better off looking at the license they hold. For instance a casino licensed by the UK Gambling Commission will have to abide by much tighter regulation than a gambling site licensed by Curacao e-Gaming Authority.
This is not to say that all casinos in Curacao will rip you off, it's just fact that often problems with payouts and casino banking are ignored by the authority. The best casinos for ZAR deposits are often based in Curacao with the best way to weed out the dodgy ones being to use websites like the World Gambling List South Africa.
Do online casinos cater to the Rand?
The goods news is that many of the top South African online casinos will cater specifically to the Rand, meaning you can fund your account and view your balance in a currency that is familiar to you.
Having said this, South Africa as a bit of a grey market in the gambling world, is often inundated by gambling sites that will accept their money, but won't cater to the Rand.
Some of the other currencies that South Africans can gamble in include the US Dollar, the Stirling (GBP) and even the Euro. Be aware that you if you do decide to fund your online gambling in a different currency, you may be subject to fees for converting your money. It's best to check with the customer service department of casino you are depositing with for how much it will cost you in conversion.
Best SA banks for online gambling
There are a number of banks that are suitable for South African online gambling and allow you to to facilitate casino payments with these include big names Standard Bank and FirstRand. If you are a holder of one of the following banks you will also be able to make payments with SID Instant EFT, which essentially is when you log into your bank account and approve an online casino deposit.
Top banks for casino deposits
Standard Bank
FirstRand
ABSA
NedBank
Investec
Rand Online casino payment options Q and A
Are South African casino deposits free?
There are a number of payments methods to online casinos that have zero fees, such as Neteller, but if you withdraw using this payment option it will cost you. Generally the top SA casinos will display their banking terms clearly.
What are casino deposit bonuses?
Online casinos in South Africa will often give you a sign up bonus, or free spin when you make a deposit. Be aware there are sometimes restrictions on what casino payment methods you can use to receive a bonus.
What is the maximum you can deposit to online casinos using Rand?
The maximum deposit at Rand online casinos can often be in excess of R100,000, with it usually up to the operator to determine how much you can deposit. As a general rule online casinos won't limit how much you can deposit — After-all they are in the gambling game to make money.