Gambling and online betting laws in South Africa
The legal forms of gambling in South Africa include a thriving casino industry, sports betting and online bookmakers, a National Lottery and lotto betting and, of course, on horse racing. Our guide to the online gambling laws in South Africa includes a rundown of the legislation around each part of the industry and what the future might hold.
South Africa had 38 casinos as at 2019, with local legislation putting a limit of 40 on retail gambling venues. Remarkably, since the South African industry's early days at the turn of century, the gross gaming revenue of casinos doubled in the next 15 years. Forecasts suggest there will be no slowdown on gambling in South Africa, with casinos continuing to show steady growth.
The casino industry in South Africa works alongside the regulated retail and online sports betting industries. Although all non-licensed forms of online gambling are technically illegal, still many online casinos continue to service this jurisdiction. While the South African government has threatened to stop successful punters receiving their winnings, by using payment blocking at bank level, or even jailing them, as of 2019 the illegal online gambling industry continues to thrive.
While there are more than 40 licensed online betting sites in South Africa, many punters continue to bet with offshore companies that do not have a gambling license issued by the National Gambling Board of South Africa. This is because of several factors, including that many of the ZA betting sites may be less than desirable; the popularity of international sports; and the lack of enforcement of laws stopping citizens betting with offshore companies.
---
Legal gambling in South Africa
South Africa is a patchwork quilt of what forms of gambling are legal, and what are not, with sports betting and the National Lottery the biggest forms of gambling. Betting on horse racing and playing at land-based casinos are also perfectly legal.
Horse racing laws
Horse racing betting was the only legal form of gambling in South Africa until 1996; it was given an exemption in the South African Gambling Act of 1965 because it was a "sporting activity". South Africans can legally bet on horse racing with SAFTOTE and many online bookmakers based in South Africa, although not every bookmaker site has racing markets.
The National Horseracing Authority of South Africa is the governing body of horse racing, although several provinces in South Africa also have sports betting authorities that can license horse racing betting online. Racing in KwaZulu-Natal is operated by Gold Circle, while Phumelela controls Western Cape and the rest of South Africa.
Retail betting
South Africans can bet on sports and racing events at hundreds of different retail betting shops across the country, with these regulated by each province's gambling authorities. Some of the bigger retail betting operators in South Africa include SupaBets and HollywoodBets with shops right across the country.
The retail betting sector is still more than 50% comprised of horse racing bets, although the biggest growth areas for the past eight years has been in sports betting. The retail betting sector in South Africa is expected to be worth R2.9billion in 2019.
Online lotto laws
Lottery in South Africa is legal with the National Lottery the no.1 draw happening weekly. The laws surrounding lottery are found in the Lotteries Act No. 57 of 1997, which was set up to regulate and prohibit lotteries and sports pools. The Lotteries Act also is in charge of the National Lotteries Fund, which is a government body that returns the profits of the draws to the public via community infrastructure and other projects.
Lotto betting is also legal and can be done at dedicated sites like LottoLand, or at a number of online bookmakers that have added this facility. Lotto betting lets you wager on the results of draws from right around the world.
ZA Casino laws
There are many casinos in South Africa with these abiding by the National Gambling Act, but also being required to have a licence from the province they operate in. Slots games, casino table games and poker are just some of the legal gambling pastimes that you can take part in at South African land-based casinos. You must be 18 to enter a casino under South African gambling laws.
---
Online casino laws in South Africa
While there are 100s of online casinos actively targeting South Africans, they are breaking the local laws, with it illegal for punters to play at online gambling sites. Trade and Industry Minister Rob Davies is even on record saying winning players would not receive their winnings, if they chose to bet with offshore gambling sites.
Having said this many South Africans play casino games with offshore sites yearly, with the payment blocking and a strong public stance on gambling from the government doing little to curb the money flowing to casinos online. These online casinos are licensed in places like the United Kingdom, Malta and Curacao, although notably the biggest software provider in the industry, Microgaming, which has its roots in South Africa, chooses to abide by the local laws and does not allow its games to be played for real money in South Africa.
In short, South African online gambling is touched upon in the National Gambling Act of 2004 (NGA), which led to the formation of the NGB and a series of provincial laws that worked with the Act. The NGA clearly states that "venue-based gambling" is legal, which includes casinos, licensed venues for slots and, of course, sports betting. But the NGA never really did much about regulating online casinos or interactive gambling, other than appoint a committee to examine the merits of a legal industry. The government of South Africa clearly had other ideas, pushed by the Casino Association of South Africa, which is the body set up by the 38 casinos in the country, which all have the most to lose with a regulated industry.
CASA on record has downplayed the impact of online gambling, but indicated its members would want to become online operators if regulation was brought in, something they are not allowed to do at the moment. CASA has also said online gambling was having a smaller impact than illegal gambling dens, that use unlicensed software, operate solely on cash and attempt to profit and burn, often leaving people out of pocket.
In conclusion, real money online casinos, to the letter of the law in South Africa are illegal, and players run the risk of having their winnings taken, which is something that has happened in the past.
Problem Gambling major stumbling block in legalisation of Interactive Wagering
An investigative report on problem gambling in Guateng, released by the South African Responsible Gambling Foundation in 2014, showed a significant rise in slots, casino and sports betting online. The report showed 60% of online gamblers used their cell phones, while the other 40% was on computer, while a staggering 70% said they used their credit card to gamble. The average spend of online casino players was also significantly higher than that of their land-based counterparts.
These online gambling statistics have led the government of South Africa to be gun-shy in regulating Interactive Gambling. Its major concern is that the increased accessibility was "too convenient" and will create problem gambling at a rate they have not seen before. Other reports have also shown there is a much higher chance of under-age gambling slipping through the cracks with a regulated online gambling platform.
The question facing the government in 2020 and beyond is whether they go with a devil they can control, or continue to allow problem gamblers to go unchecked as they squander millions of dollars with overseas gambling sites.
---
The National Lottery and online lotto betting laws
The National Lottery is the most popular form of gambling in South Africa, according to some statistics we found from 2016. Lottery is licensed and local operators are allowed to offer both online lotto tickets and retail tickets. South Africans can buy tickets to legal lotto draws via the National Lottery's website, which is operated by ITHUBA Holdings, who have held the licence since 2015, while it is regulated by the National Lottery Commission.
The current lottery games that are regulated and offered to South Africans are:
Lotto Plus 1
Lotto Plus 2
PowerBall PLUS
Sportstake 13
EAZiWIN
Legal ways to buy online lottery tickets in South Africa
South Africans can buy tickets to the legal lottery through the official website of the National Lottery and via a number of different avenues:
FNB and Nedbank: Lotto players can purchase tickets through FNB and Nedbank's Apps.
National Lottery website: www.nationallottery.co.za
Is Lottery betting legal in South Africa
Provincial betting regulators can license lotto betting in South Africa, which means popular worldwide lotto betting games are offered by the likes of LottoLand, which is a massive global lotto betting site. Other bookmakers have included lotto betting as part of their service, meaning there is no shortage of online lotto betting operators South Africans can sign up at.
Lotto betting, for those who have never heard of it, differs to the National Lottery because you can bet on the results of draws from all over the world. If you nail the result, you get exactly the same payout as the draw was giving. The lotto operators insure against there being a winner, meaning they are not liable to pay out the money out of their own pocket if the result goes against them. We will write more about this on our online lotto betting page.
Lottery betting has brought a decline in the profits from the National Lottery, which has led to calls to ban it, however, the government went down the path of regulating it.
---
Sports betting laws in South Africa
South Africa has a regulated sports betting industry, that initially began with licensed sports pool betting, which came in at the same time as the National Lottery. These days to offer online sports betting in South Africa you must have a licence from one of the nine provincial gambling and racing boards. The laws effectively ban offshore sports betting sites from operating in South Africa, although there has been little enforcement and many unlicensed bookmakers continue to offer their services to punters here.
The sports betting legislation, which falls under the National Gambling Act 2004, targets offshore operators and people who bet with them, unlike other countries that mainly target offshore betting sites and not the people betting with them. While these laws are very loosely enforced, South Africans who win at offshore betting or gambling companies can have their winnings confiscated and even face criminal prosecution.
Summary: What online gambling is legal in South Africa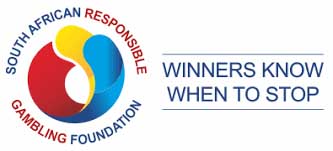 Sports betting, casino gambling, lottery and horse racing betting are the only legal forms of gambling in South Africa, although there continues to be a thriving illegal online gambling industry, with millions of Rand pumped into online casinos based in places like Curacao, Malta and the United Kingdom. We fully expect an amendment to the gambling laws in South Africa in the coming years, which allows operators to gain a licence to operate Interactive Gambling, with their seemingly little interest in stamping out online casinos that flout the laws. As a punter, you can bet on sports safely with licensed bookmakers, buy tickets to the National Lottery and bet on lotto outcomes with bookmakers legally, and of course bet on the popular South African racing industry. When it comes to online casinos, you can technically get in trouble, but as we have previously stated the ban on offshore online casinos is very loosely enforced.
Join the conversation about online gambling laws in South Africa, no login needed. Give us your thoughts on the future of Interactive Gambling or any problems in the sports betting regulation in South Africa