Top betting apps in South Africa 2023
MANY of the best online betting companies in South Africa have mobile apps available to download for smartphones and tablets. These are 100% legal betting apps, that have been issued licences by the various gambling regulators in South Africa. South African betting apps are available for both Android and iOS devices, meaning Apple users and people on the likes of Samsung phones and tablets are catered for. Let us do the research for you, as you find Our top SA betting apps for 2023 include:
Top sports betting apps South Africa
There are more than 30 different legal online betting sites in South Africa, but not all of them have betting apps available. The best betting apps available in 2023 will basically be stripped-back versions of the desktop site, with some even having features not available via desktop computer.
Sports betting is big business in South Africa, but in terms of quality the betting apps based here are still playing catch-up, largely because of low internet penetration (that is improving rapidly) and regulators' clampdown on offshore betting sites. We expect in the next few years the quality of the betting apps available will greatly increase in South Africa.
In terms of markets available, across both Android betting apps and their iOS equivalent, you will find the same odds, matches and anything else you would find on desktop computer, or a device with a bigger screen.
Because these betting apps in South Africa are targeting a specific region, the bet promotions are usually based on sports such as football, rugby, cricket and basketball. They include multibet specials, cash back deals and even things like free draws.
The World Gambling List only recommends betting companies that we bet with, and we make sure that we have tested and verified their safety before adding them to our top betting sites list. Some of the things that we look for in a bookmaker app include:
Our top betting apps must have licensing from a South African betting regulator
The best online betting apps will have their full complement of odds via mobile
Promotions and bonus offers will be available via our recommended bookmaker apps
Payment options will be easily accessible, and payouts will be processed quickly
Customer support is available via the betting apps we promote
---
Top 10 SA betting apps
Below we break down our top sports betting apps for South Africa:
Sportingbet: A global brand that is available and licensed in South Africa. SportingBet.co.za has both Android and iOS apps available, with both being outstanding betting products. Sportingbet is fast establishing itself as the no.1 betting option in this country and their betting apps do not disappoint. The Sportingbet apps are available for both popular smartphone types and give you access to all the features of the desktop website. Sportingbet.co.za review.
10Bet: Having launched in 2022, this well-known global sports betting and gambling company has quickly shot to prominence in South Africa. 10Bet has got one of the top SA betting apps available under their brand, with thousands of daily markets, including horse racing and greyhound racing, which is a huge point of difference. In comparison to other sports betting apps in South Africa. Definitely take advantage of the sign up bonus and promos available via the 10Bet app. 10Bet review.
Betway: Another global brand with a huge footprint in South Africa, Betway has downloadable apps for all of the major devices, including Apple and Samsung phones. The Betway SA app is a free download and will have you betting online within minutes. Betway review.
SupaBets.co.za: Another burgeoning online bookmaker in South Africa is SupaBets, which is rumoured to have apps launching sometime in 2021. SupaBets has both horse racing and sports betting available. While their technology can be a little clunky, Supabets is definitely worth having in your betting apps rotation. SupaBets review.
HollywoodBets.net: One of the top betting apps in South Africa is HollywoodBets offering. HollywoodBets app is one of the most popular in South Africa, with the brand having high recognition because it features over 80 betting shops across the country. While HollywoodBets does not specifically have betting apps available, they do have an outstanding mobile website. HollywoodBets review.
PlayaBets.co.za: PlayBets is a popular sports betting site that has both Android and iOS apps available. PlayaBets sits comfortably among the best online betting apps that we promote, largely because it's website is so easy to navigate. Don't bother getting this betting app if you are looking for horse racing though, because they do not have it available. Playabets apps are free to download and are some of the most cutting-edge out of all ZA sports betting apps. PlayaBets.co.za review.
SunBet: Owned by South Africa gambling power, Sun international, SunBet has great apps available for both Android and iOS. In-fact SunBets app is our no.1 pick for those using iPhones or other Apple products. Boasting both horse racing and sports betting, SunBets sits comfortably among the best betting apps. Sunbets review.
Bet.co.za: One of the most promising betting apps in South Africa, is presented by Bet.co.za. This company offers an extensive range of online sports betting, lotto, betgames and even live casino. Basically, they have everything you need. This includes top sports betting apps for both Android and iOS smartphones. Bet.co.za review.
---
Best Android betting apps South Africa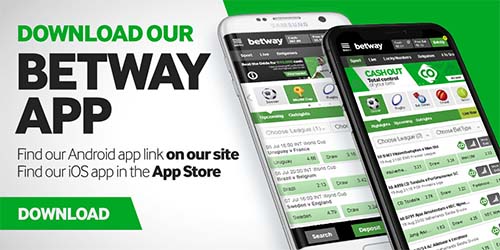 Android betting apps can be downloaded directly from South African online bookmakers, with this format of app having far fewer restrictions than chief rival Apple and its iOS red tape.
Basically to get started with an Android betting app from South Africa, you need to sign up at an online betting site. After you have completed this process, if your chosen bookmaker has an Android app, you will be prompted to download their APK. This APK file is simply a small file that will install your chosen bookmaker app on your smartphone.
The best SA Android betting apps are generally free and in fact can provide you with a nice windfall, with some betting sites having bonuses attached to you downloading the Android app. These include things like a free bet for downloading the Android betting app and verifying your account.
There were changes scheduled to be rolled out from Google in 2021, which meant that betting apps will be available in the South African Play Store. We will keep you updated when further changes are executed.
---
Top SA iOS betting apps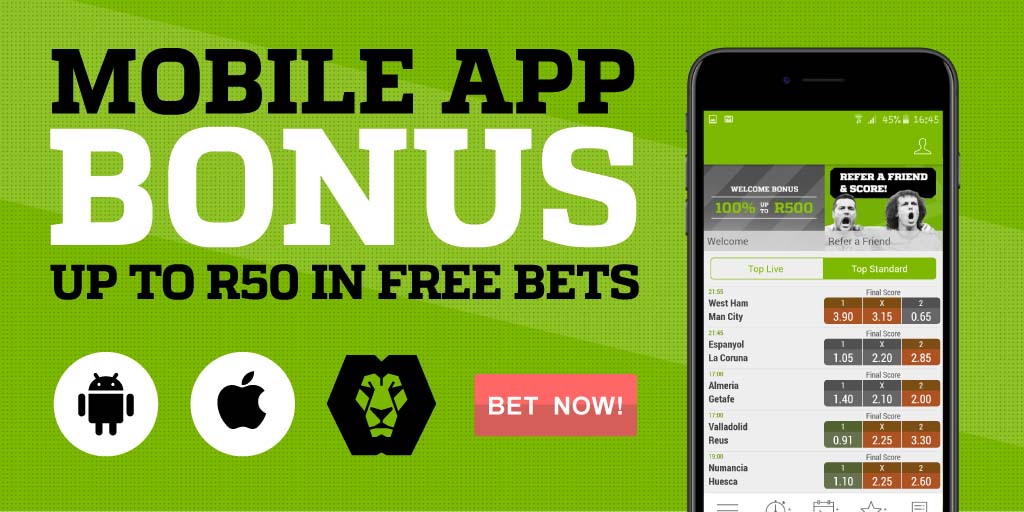 iOS betting apps are available from licensed South African betting sites, with these available directly from the Apple app store. The top iOS betting apps are free to download and can be downloaded directly from the Apple app store, although there are benefits to opening your account before you download the iOS app.
Some of the best bookmaker sites with iOS betting apps include Sportingbet South Africa, Betway and Playa Bets, with all of these betting sites allowing you to download the app directly from the Apple store.
Apple sets an extraordinarily high bar for any apps that are approved for their store, so you can rest easy knowing that any SA betting apps you download will be thoroughly vetted for safety and compliance in your country.
Downloading iOS apps directly from the Apple store
To begin betting on an iOS betting app you can download one from the Apple App store and create an account. This means you don't actually have to make a new account before downloading. Having said this, it can be beneficial for players to join a betting company before downloading the app, so you have time to properly assess their product before taking the time to download software.
---
Boookmaker app promotions in South Africa
Bookmaker app promotions are available daily at the best betting sites in South Africa, with different offers being released constantly.
Bookmaker app promotions include things like a free bet, just for downloading their app or a FICA bonus, after you have verified your account.
Some of the betting app promotions that we have claimed over recent months include a multi back offer on football multis, where if we missed a leg, we got our cash back.
Another online betting offer we claimed was simply a free promo, where we attempted to, unsuccessfully, tip the final ladder of the South African Premier Division. If you did pick the finishing order successfully you won a significant slice of cash.
In summary, the bookmaker industry is flourishing in South Africa, and one of the main ways to attract new customers is via promotions. These offers are all available via the top betting apps in South Africa.
Best freebet offers via betting apps
Sports betting app freebet offers are now available at many of the top bookmakers in South Africa. These betting app free bets are generally gifted to new account holders, as the ever-increasing number of wagering companies vie for your money.
Claiming free bet offers via betting apps is exactly the same as you would via a desktop computer. The top betting app free bet offers in South Africa include offers from Sportingbet and Betway. But as a general rule most will have some kind of free bet bonus.
---
Mobile betting via apps
After you have opened a new account at an online bookmaker, you will then be able to bet on a bevy of sports, both in South Africa and overseas.
Betting on sports in South Africa via mobile is incredibly popular, with some of the key sports including:
While the above mentioned sports will have odds available all year, there are many, many more that fit into the same boat – sports betting is truly a global game now.
Some of the popular betting markets that South Africans bet on via their handheld devices and apps include:
English Premier League
NFL
Australian horse racing
South African horse racing
The process of beginning your wagering journey is exceptionally simple, with it taking a matter of minutes to sign up at a bookmaker and download their South African betting app.
Choosing the best betting app South Africa for you, however, can be more challenging. Do you want to bet on sports? horse racing? or are you even looking to play live casino games? How will you fund your account? Are just a few things that you will have to ask yourself when looking for a betting app in South Africa.
To make your task easier, we recommend looking at our bookie reviews, which are accessible via the table above, read customer reports on each brand and be clear in your mind as to what you want out of your sports betting app.
---
Deposit options in SA betting apps
After you have downloaded your chosen betting app one of the next most important things that needs to happen is to fund your account. Luckily for South Africans there are a bevy of convenient deposit options via online bookmakers' apps. The most popular way to fund online bookmaker accounts via app is via Visa and Mastercard, although you will find all of the most common ways to fund your account available. The top online bookmaker app payment methods are instant, although some methods like bank transfers can take longer, depending on the specific type. You will find bookie app payment fees will mirror those that you pay on the desktop version of the online bookmaker.
The most popular betting app payment options in 2023 include:
Debit card
1Voucher
Kazang
---
Customer service via betting apps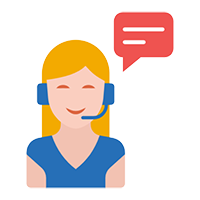 In our opinion, when you download a sports betting app, a minimum expectation is that you should be able to contact the bookmaker's customer support.
The top SA betting apps that we promote all have various methods of contacting their customer support department, with these including via things like chat, email and telephone. As a general rule if you hit the menu button in the betting app, you will be able to find the customer support. If this fails, check the footer of the app by scroll down.
If you have any issues with any of the brands that we promote on our best South African betting apps list, feel free to drop us a comment in the box below or send us an email at contact@worldgamblinglist.com.
---
South African betting app reviews list
The World. Gambling List South Africa is constantly reviewing and adding new brands to our website. This includes extensive betting app reviews from our local experts. If you are looking for a sports betting app and its not on our list of reviews, you have got your first red flag.
---
Sports betting apps – Commonly asked questions
Sports betting apps in South Africa vary dramatically in quality and can be daunting for those new to wagering on the internet. The WGL South African team is well versed in the local expertise required in advising on and recommending the top online betting apps. If you have a question feel free to ask us in the box below.
Are sports betting apps free?
Sports betting apps are a service provided by online bookmakers and they are 100% free. The top ZA betting apps can be downloaded directly from the App Store for iOS devices, or via the betting company for Android phones and tablets.
What is the best SA betting app?
In our opinion, Sportingbet's app provides a first-rate betting service, but many of the top online bookmakers have got apps available, which provide a strong wagering experience.
What is an APK file when download betting apps?
An APK is the file that you download to install a betting app on your Android smartphone. This is standard for the Android operating system.
What currencies do South African betting apps support?
The top betting apps all support the South African Rand (ZAR).
I forgot my bookmaker app login, what should I do?
You need to reset your password. This is generally done via a small link inside the app, but we have noticed several that are missing this convenience. If this occurs to you, just visit the bookmaker's website and find the reset password button, which is generally located around the login area.
Can you bet on horse racing via an app?
Yes you can. Many South African bookies have markets on horse racing and also have apps.
Are betting apps legal in South Africa?
Yes, sports betting is a regulated industry in South Africa, meaning companies are allowed to market their apps.