How to make a profit betting on sports
Making money from sports wagering is easier said than done. If it were as simple as having a good knowledge of the sport on which you are betting and sticking to that, we would send bookmakers broke. And clearly, sportsbooks are thriving in this age of connectivity.
That said, here are 10 tips to help you, if not win a fortune, maximise your chances of at least staying afloat.
These are lessons learnt over many years of betting by the team at the World Gambling List and are not necessarily ranked in order of importance.
Rather than just hand out random "expert" tips on Team X to beat Team Y at Sport Z, as many sports betting websites are wont to do, we will give you advice to call on again and again in the ongoing battle against the world's sportsbooks.
If you can find a snippet here to help you on your gambling journey, we will consider this endeavour a success.
1 Do not chase your losses
This is imperative. You must be disciplined enough not to lose control when you have a couple of losing bets. Do not seek to win your money back on the next available game. No one can win all the time. Wait for the right game, where you feel you know enough to get back on the winning path. Set out your bets for a day and accept the results. There is always another day.
2 Manage your bankroll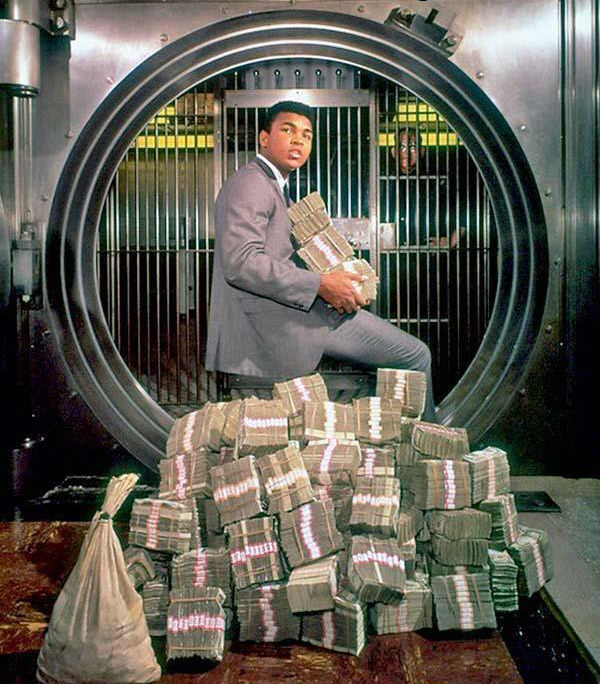 Every so often you should start afresh on your gambling exploits. Pick an amount you can afford to lose and have this as your bankroll. We certainly don't plan to lose but it is always a possibility. Now set your bet amount, generally around 5 per cent of your total bankroll. For example, if your bank is $1000, your standard bet could be $50. As your bank increases or decreases, adjust your 5 per cent bet accordingly. You could over time double your bankroll to $2000, meaning your 5 per cent bet becomes $100. Keep track of where you are up to. Only rarely should you stray from your standard bet; possibly if you think the bookies have it wrong when framing a particular market.
3 Stay patient (know when to walk away)
A wise man once told us "money lost, nothing lost. Confidence lost, everything lost.'' It can be hard to keep faith in this theory when your funds are running dry, but you must play the long game in gambling. You will have losing days … but ultimately your success or failure will largely depend on how you respond to these days.
4 Don't be carried away with accumulators
We've all been there. Multiplying the odds on half a dozen "dead certs'' and coming up with juicy odds, putting on our stake and expecting to cruise to easy dollars. Only for the first contender to suffer a shock loss and then watching helplessly as the next five legs come up. You need to be more patient than this. Sure, take multiple selections but also make sure you have a collect on the individual results you fancy.
5 Seek out value
This sounds simple but that is not always the case. This is where judgement becomes crucial. Consider an upcoming match and rate the chances of each team. With experience you will be able to express this information in odds form. Then check how the bookmakers and sportsbooks have rated the teams and look for the disparities. Don't be afraid to back your judgement but also consider that those setting the odds for the sportsbooks are usually experienced operators, though many would argue many bookies simply feed off what others have put up. You need to learn which bookies are first up with the odds to get first crack at any perceived value.
6 Stick to what you know
Avoid the temptation to, for example, gamble on an NHL match just because it is the next thing on the TV at your favourite bar. If you don't know much about a sport, leave it alone. Sure, it feels good to have a live bet to add an edge to your viewing but that is not how successful sports punters operate. They have second-to-none knowledge of the product and know all the last-minute details of a game. Don't give up whatever edge you may have in one sport by squandering funds on another.
7 Have multiple sports betting accounts
This is a non-negotiable for the serious sports bettor. Why take $2.10 when $2.15 is available elsewhere? These seem like trifling differences but when you are working towards winning, these small percentages can make all the difference, particularly as your bankroll and turnover grow. Also, you will be able to take advantage of more promotional offers if you are signed up at all the best bookies. And to spread your funds around if you are in danger of being limited at a particular betting operator.
8 How to deal with a cold streak
While we preach staying patient and thinking more about the long-term status of your bankroll, there are times when you feel as though the great Bernie Lootz (William H. Macy from The Cooler) is sitting on your shoulder. Personally if I strike out four times in a row on head-to head betting I take it as a hint I am colder than a mother-in-law's kiss. If you hit a rough streak, consider taking a break. Dust off the golf clubs or tennis racquet or dig out the darts. Some time away can clear your mind for the task at hand: beating the bookies.
9 Don't neglect the X factors
In professional sports, little is left to chance. Players prepare rigorously, game plans are employed and discarded and the opposition is studied in great detail. Form, head-to-head records and so on are great references for the sports gambler, but sometimes it's the little things that make all the difference, particularly when you are betting at the line. Is a favourite son of the team playing or coaching a milestone match? Is a team regaining or losing players from or to injury? Are the teams derby rivals? Has one team been roasted in the media in the lead-up to a game? Do they have scores to settle? Any little snippet could prove invaluable.
10 Formulate your own method
Keep a close watch on your results over time and play to your strengths. If you are consistently winning on the English Premier League even though you feel you know more about the NBA, you need to run with it for a while. It may be that your judgement is less clouded on a sport in which you are not as emotionally invested. Which brings us to another point. If you can't be detached and clinical when assessing games involving your favourite team or teams, maybe you should leave those games out of your betting mix. When it comes to winning on sports betting, it's head over heart every time.
Five of the best sports betting movies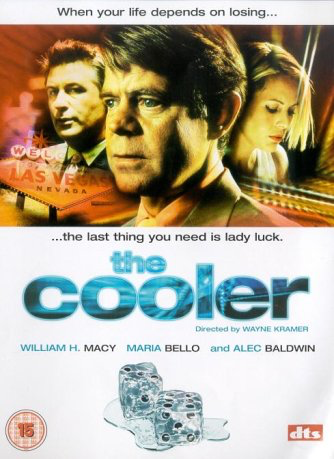 The Cooler (2003). William H. Macy, Alec Baldwin. One of the great gambling movies. OK, so it's not really about sports betting but we love it anyway. A World Gambling List team favourite.
Two for the Money (2005). Al Pacino, Matthew McConaughey, Rene Russo. A high-octane romp. Cheesy but worth watching.
Owning Mahowney (2003). Philip Seymour Hoffman, Minnie Driver. A superb outing for the late, great Hoffman. He plays a bank manager who starts out gambling on sport before getting a little carried away at the casinos of the U.S.
The Color of Money (1986) Paul Newman, Tom Cruise. Directed by Martin Scorsese and stars Cruise when he was still Cruise. Welcome to the world of high-stakes pool.
Big shot – Confessions of a Campus Bookie (2002). College boy becomes sports bookie before winding up in deep trouble. A well-worn tale but worth a look.