Horse racing
It's known as the sport of kings but horse racing has never been more accessible for the common punter – to bet on at least.
Since ancient times the exhilarating battles between horses and their riders over a set course have captured the imagination.
Racing has come a long way and thanks to recent advances in communications, is available basically 24/7 to enjoy and wager on from all corners of the globe, depending on where you are based.
From the famed dirt and turf tracks of the US, to the historic courses of Europe, to the excitement of racing hotspots such as Hong Kong, Australia, Japan and Singapore, the next big event or carnival is never too far away.
This is, after all, a sport which attracts annual wagering turnover measured in the tens of billions.
It can be difficult for the novice punter to navigate through the mountains of form for countless meetings and seemingly endless betting options, and to factor in the many things that contribute to the outcome: breeding, barrier draw, jockey, trainer, class of race and so on.
The team at World Gambling List aims to help you fly out of the barriers in your quest to turn a profit.
Can you win betting on horse racing?
Our racing experts have a better idea than most how to track down those elusive winners, a skill acquired through years of experience and no small number of setbacks along the way.
Betting on horse racing can be daunting but also extremely lucrative if you stick to a plan and follow what we consider the golden rule of horse betting: Never chase your losses.
You should have accounts with several different bookmakers so you can take advantage of the disparity in odds. It's a hugely competitive marketplace and the bookies often offer bonus deals to attract and keep your business.
There are punters out there who make a living from the sport and we will look at some of their methods. Be warned though, it is a demanding and time-consuming pursuit though there are many lessons to be learnt that can give you a better chance of at least breaking even.
What types of bets are most likely to provide a return?
The racing team at the World Gambling List will take you through all the horse racing bet types, from the simple forms such as win and place and each-way betting, through to quinellas, exactas, trifectas, and quadrellas and so on.
We will also explain how to wager on the jockeys' challenges, triple trios, big sixes and many other bet types as well.
There are many factors to consider when deciding which method of betting is best for you. For example, the jockey challenge is a good option for someone who wants a bet to follow for an entire meeting, while the gambler seeking a big (albeit generally rare) return may try a multi-leg option such as a quadrella or a big six.
Professionals generally play to win by turning over massive amounts, which could give them decent returns with even a small winning percentage. They often back two or more horses in a single race. They need tremendous discipline in their wagering.
What are the biggest events in the sport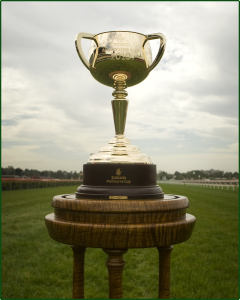 The topic of
what is the best racing or race in the world
has caused many an argument, but here are some individual races and carnivals that should feature in that discussion (in no particular order!).
Royal Ascot carnival, England: All pomp and splendour for this extravaganza, with some outstanding racing as well.
Melbourne Cup carnival, Australia: Four days of elite action at Flemington in Melbourne, with the highlight the Melbourne Cup in the first Tuesday in November. This period features many of Australia's most well known group 1 races.
Hong Kong International day, HK: A wonderful day at Sha Tin with four Group 1s attracting stars from around the world. HK has some claims to being the epicentre of racing.
Japan Cup, Japan: The Land of the Rising Sun is the Land of the Rising Star as far as racehorses go. Japan's thoroughbred stock is fast establishing a reputation as among the best in the world.
Prix de l'Arc de Triomphe, France: Generally run on the first Sunday in October. A searching test over 2400 metres at Longchamp that is generally won by Europe's best.
Breeders' Cup day, USA: A stack of Grade 1 races contested over two days at various venues are America, with a staggering $25 million-plus in prizemoney on offer.
Kentucky Derby, USA: A time-honoured race held at Churchill Downs which attracts a massive crowd and is a leg of the Triple Crown for three-year-olds. A genuine bucket list event.
Dubai World Cup, Dubai: Run at stunning Meydan. Incredible prizemoney, incredible surroundings. And it attracts the superstars of the sport.
The Championships, Australia: New kid on the block, starting in 2014. Two days of super racing at Randwick in Sydney featuring eight Group1 races, including the time-honoured Doncaster Mile and lucrative Queen Elizabeth Stakes.
Grand National, England: Run over more than 7km, with 30 jumps, this is simply a stunning spectacle at Aintree in Liverpool. Find the winner and it's your shout, too.
All this racing is comprehensively covered by the big bookmakers, usually with pre-post betting and often with live streaming available.
It is enjoyable punting on racing at any time (or at least it should be), but it steps up a notch when the group 1 or grade 1 racing is on. And you should also consider that on this type of racing the competition becomes fiercer and the turnover surges, often meaning there is better value to be found for whatever horse you wish to bet on.
---
Top online betting sites for horse racing?
At the World Gambling List, we have a list of trusted racing betting sites who use the latest encryption technology to make sure all your financial dealings with them are safe and secure.
All our recommended bookies and sportsbooks offer a wide variety of bet types and all-in betting on the biggest racing events on the horizon. And when you win, you can be certain the loot will find its way to your account in quick time.
As the World Gambling List evolves we will review more and more betting sites from around the world, which can help give you a leg-up when it comes to deciding your preferred operator, no matter where you are betting from.
When opening a new account with a bookmaker you should also take advantage of the many generous sign-up bonuses. We will do the legwork so you know what to expect from each.
Best betting apps for horse racing
Many of the top horse racing betting sites have also got downloadable apps for customers. These racing betting apps are generally created for iOS and Android smartphones and are small files that give you, feature laden, access to horse racing markets from all over the world.
The best betting apps for horse racing are largely determined by your location, with many locations around the globe having regulated gambling industries and their own licensed smartphone apps. The process of betting on an Android racing app and an iOS racing app are slightly different, we will break it down in the next two sections.
Android racing apps
To download Android horse racing apps is a straight-forward process with much more freedom surrounding these types of downloads, in comparison to chief rival iOS. Android racing apps can be downloaded directly from bookmakers, although some countries have changed their regulations surrounding the Google Play store and now allow betting apps. To get started create a new account at an online bookmaker and follow the prompts to download the Android app.
iOS or Apple horse racing apps
Apple smartphones are powered by the iOS operating system, which is probably the most secure int he world. This security does however restrict where iPhone and iPad users can download apps from. This means any horse racing apps you download must come from the Apple App store. To get started betting on racing via an iPhone create a new bookie account and follow their prompts to download the iOS app.
Top racing betting sites – By country
Horse racing is one of the biggest wagering sports in the world, in-fact it is created for punting, which makes it a logical feature at racing betting sites. In this section we break down how you can bet on racing in countries where it is popular:
Australian horse racing
Arguably the strongest horse racing in the world, Australia has fully regulated sports betting sites and an outstanding service surrounding the gallops. It is illegal to wager on racing with offshore betting sites that do not have a licence in Australia. The biggest horse racing betting sites include Ladbrokes, Sportsbet, TAB and Unibet, while up and comer TopSport has caught our eye in recent times. Australian horse racing is on almost every day of the year, with it taking place in every state and territory. Australia, on top of having many of the top jockeys in the world, also has several names on our top horse racing trainers list.
Horse racing in the United Kingdom
UK horse racing is exceptionally popular and while not as strong as Australia, features many of the best staying types and bigger races in the world. UK racing can be on via any number of racing bookmakers licenced to operate here. The UK betting industry is among the most developed in the world and horse racing fans won't be disappointed with what is on offer. Big racing brands include William Hill, Ladbrokes, bet365 and Paddy Power.
NZ horse racing betting sites
Horse racing in New Zealand wagering can be done at retail outlets, via the TAB online website and any number of other offshore betting sites. New Zealand does not truly address offshore betting sites in their existing laws, although Jacinta Ardern's government has taken steps towards taxing these bookmakers. Popular brands include Australian-based Sportsbet and TopSport, while William Hill, Betway and 888Sport are also popular with racing fans.
South African horse racing
Horse racing in South Africa is exceptionally popular, with it in the top five sports wagered on. Betting on racing in South Africa must be done via regulated sports betting sites, licensed by one of the provincial regulators. The top horse betting sites in South Africa include brands like Betway.co.za and HollywoodBets.net, but in total there are upwards of 30 betting sites operating in South Africa.
Horse racing in Canada
Horse racing in Canada is not as popular as it is in other parts of the world, however there is definitely some action surrounding the sport of kings. Horse racing is largely centred around Woodbine Racecourse, which sits on the outskirts of Ontario, with both harness racing and quarter-horse racing.
Hong Kong horse racing
Hong Kong horse racing is among the most competitive in the world, with many of the world's top horses based or at the very least visiting here. Racing takes place several times a week in Hong Kong, with these meetings generally taking place on Wednesdays and Sundays at Sha Tin or Happy Valley. Many of the world's top jockeys are based out of Hong Kong, with these names including Joao Moreira and Zac Purton.
Horse racing in India
India has a thriving horse racing scene, with this one of the only forms of legal gambling in the country. Only horses bred in India are allowed to race, but many of the breeding horses are from other parts of the world, which ensures a strong standard of racing. Betting on-course is the main way Indians wager on horse racing. The Kolkata racecourse the epicentre of horse racing in India.
Horse racing in Japan
Japanese horse racing has blossomed in modern times, with their thriving breeding scene and huge prize pools attractive to punters and connections. Many of the best Japanese horse will travel overseas to compete in the world's biggest races… with great success we might add. Japanese horse racing has the potential to become some of the best.
---
Who are we?
Most of the racing team at the World Gambling List are journalists who have worked for years in and around the racing industry. We share a passion for punting and have made it our goal to help other gamblers out there find a way to turn a profit. This site is in its infancy, but if there is something you feel is missing feel free to contact us or even contribute an article of your own for us to consider for publication.