American football betting 2023
Welcome to our American football betting guide, the most comprehensive resource on the web dedicated to grid iron wagering. While most US fans will refer American football as just football, the rest of us have to differentiate between the many codes around the globe. Betting on American football is predominantly done on the NFL and US college games, but there are other leagues with Canada probably boasting the next strongest.
Navigate our American Football Betting Guide:
What is grid iron?
When the conversation turns to football in the United States, and Canada too for that matter, chances are we're not talking about the round-ball variety.
We are talking about American football (also known as grid iron in some countries). Canada has its own unique football code which bears many similarities to American football and we will look at the differences below.
As the name suggests though, American football, was born and bred Stateside, and is considered the most popular sport in the country. It is reputed to have the highest average attendance of any pro sports league in the world.
And it attracts heavy wagering worldwide. The main league of interest to gamblers is the National Football League (NFL) though there is tremendous support for the game at the college level and also for high school football.
Also read:
Guide to turning a profit on sports
Sports betting staking plans
Best betting sites
---
How American football is played
The game is played between two teams each with 11 players on a rectangular field. One team has possession of the oval-shaped ball and must advance the ball down the field 10 yards within four plays (or downs). If they fail, possession is turned over to the other team. If they achieve this goal, they have a new set of four downs. The goal is to get the ball into the opposition end zone for a touchdown (six points). They can then add another point with a conversion.
There are other methods of scoring including a field goal (three points), safety (two points to the defence when they tackle an attacking player with the ball in their own end zone) or two-point conversion. The latter comes after a touchdown and involves the attacking team again trying to reach the end zone, but from a single play.
The team scoring the most points is the winner. Pro games usually last 60 minutes, divided into four 15-minute quarters, with longer break at half-time.
At many higher levels of football, teams will have separate defensive and offensive line-ups as well as a special teams outfit.
---
A brief history of American football
The game evolved from soccer and rugby – games which were popular elsewhere – and as with so many others got its start at university level. The first serious game was between Rutgers and Princeton in 1869 and a round ball was used with 25 players per team! Rutgers won.
Yale player Walter Camp became involved in standardising rules which were adopted in 1880, including having 11 players a side and replacing scrums with the snap. In 1882 he introduced the idea of "downs'' or sets to prevent one team retaining the ball for extended periods. Camp is considered to be the father of American football.
In 1892 William "Pudge" Heffelfinger was paid $500 to play for the Allegheny Athletic Association. That is considered to be the first instance of an American football player being paid to play.
Professionalism began to flourish and the National Football League (NFL) was established in 1920. NFL teams soon overtook the powerful college teams as the best in the land.
The rival American Football League emerged in 1960 to challenge the status quo and just 10 years later it merged with the NFL to form the powerhouse that exists today, with television contracts and wagering turnover measured in the billions.
---
Differences between American and Canadian football
Canadian football has a much lower profile than its American counterpart and largely plays second fiddle to the national obsession with ice hockey.
But that's not to say it does not have its own large and loyal fan base.
Like American football, the Canadian game evolved from rugby. The key differences in the game in the northern country are as follows.
There are 12 players per team on the field as compared with the 11 in American football.
The Canadian football field is larger – 110 yards long and 65 yards wide versus 100 x 53.3 in the US.
In Canadian football there are only three downs in which to advance the ball 10 yards as opposed to four in the US game.
The gap between the offensive and defensive lines is larger in Canada: about 1m as opposed to about a foot in the US game.
---
Types of bets on American football
If you are new to sports betting, or have just joined an American football betting site, you will quickly discover that the types of bets on each match are almost endless. The following are just a few of the main options you will encounter at almost all sports books.
Money line (head to head): The most basic form of sports bet. Just select which of the two teams will win, although be warned, hot favourites can be at extremely short odds in a two-team race.
Handicap (spread): This is an enormously popular option in American football betting. The sportsbook will handicap the teams so the favourite is giving away a points start and the outsider is in receipt of a points start. For example, if you back a favourite handicapped at -4.5 points, your team must win by five or more points for you to collect on the bet. Alternatively, if you back the outsider and they are handicapped at +4.5 points, your team either needs to win OR lose by four or fewer points for you to collect. The sportsbooks are not usually too far out with their handicapping but if you shop around you can find some anomalies.
Points total (over/under): A good bet if you are unsure which team will win but you would still like a wagering interest in the match. The bookmaker will set a total for combined points scored by both teams in the match (usually with a half-point to prevent ties). For example, they may set the line at 46.5 points and you simply need to select whether more or fewer points than this will be scored.
Proposition (prop) bets: Prop bets are betting on events within the game. For example, in football it might be simply on which team or player will score first, or things such as how many yards the halfback will throw for or how many yards a running back will run for. The options are almost limitless, especially on feature matches such as the Super Bowl.
Futures: As the name suggests, this is betting on season-long and other outcomes that are decided over the course of more than just a single weekend of football. The most common of these for the NFL is probably which team will win the Super Bowl. This market will be updated weekly if not daily during the season. You can also bet on things such as the Grey Cup winners in Canadian football and the divisional winners in the NFL and CFL. You can also bet on college football outcomes and even the Heisman Trophy winner.
Best competitions for betting on American Football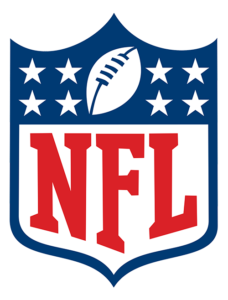 National Football League (NFL)
Official website: https://www.nfl.com/
Founded: 1920
When it's on: September to February
Number of teams: 32
Each of the 32 teams play 16 games in the regular season, half at home and half away. The teams are divided into two conferences (the American Football Conference and the National Football Conference), each with four divisions of four teams. The winners of each division plus two wildcard teams from each conference advance to the play-offs. The AFC champions and the NFC champions clash in the Super Bowl, one of the most-watched sporting events on the planet.
---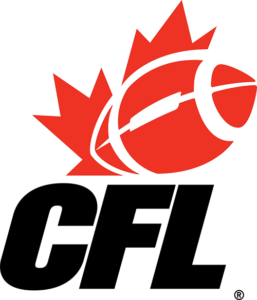 Canadian Football League (CFL)
Official website: https://www.cfl.ca/
Founded: 1958
When it's on: June to late September.
Number of teams: 9
The nine teams are from nine separate cities and are split into two divisions: five teams in the West division and four in the East. Six teams make the play-offs which lead up to the championship game played for the Grey Cup. There has not been a back to back win of the Grey Cup since Montreal Alouettes won in 2009 and 2010.


---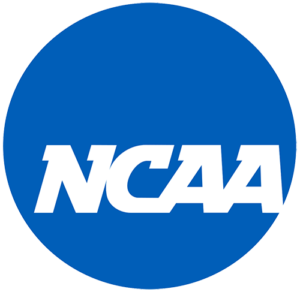 College Football (NCAA)
Official website: https://www.ncaa.com/sports/football
Founded: 1869 (First champions Princeton, Rutgers)
When it's on: August to early January
Number of teams: 252 in Division 1 split between Football Bowl Subdivision (FBS) and Football Championship Subdivision (FCS)
This is considered the second tier of American football in the United State and most of the NFL players emerge after four years or so in the college system. The popularity of college football rivals that of the professional game and it attracts huge crowds and TV audiences, not to mention billion of dollars in gambling. Each college team plays 10 to 13 games a season and then the best emerge to play in the bowl games later in the year, and the four best overall clash in semi-finals to decide who makes the championship game in early January. The Southeastern Conference has proven dominant as it features the likes of the powerful University of Alabama, and Auburn and Louisiana State universities.
---
Tips for betting on American Football
Turning a profit when betting on sports is a challenge for even the most savvy punter, but there are several things even beginners to American football betting can do to improve their chances.
Seek out value
This applies to all sports for that matter. But it does not make it any less important. Most big sportsbooks worldwide bet on NFL, Canadian football and NCAA matches, so shop around. A few percentage points difference in the price you can get for a winner can make all the difference in the long run. And these days, signing up to a bookie could not be simpler.
Stick with teams you know
Now, we are not saying you should follow your heart and always back the team you have followed since you first threw a ball around as a kid. But maybe you know a lot more about the divisional rivals of that team than you do about others around the league. How close they are to full strength, how they play at home and on the road. Are they on a hot streak? These are all vital points for the serious gambler.
Stick to a standard bet
It's no use backing three winners in a row if you are then going to risk all your winnings on the next game. No, stick to a set wager amount and only deviate on the odd occasion where you have reason to think a team is ripe for the picking. And keep records, too, so you can assess your overall season performance and work out if this is the sport for you. Good luck.
---
Our 10 greatest movies featuring American football
While American football betting is a big favourite of the WGL team, we also love film and there have been many great movies based around grid iron over the years. The WGL team have delved deep into the archives and come up with our top 10 movies about American football or grid iron.
Remember The Titans (2000): Denzel Washington steps out in this true story as Herman Boone, an African American high school football coach thrust into the top job at a desegregated school. He is tasked with bringing the mixed team together just as others are trying to tear it apart. A film with heart and a cracking soundtrack.
The Blind Side (2009): This smash hit delivered an Academy Award for best actress for Sandra Bullock and was also nominated as best picture. It follows Michael Oher from life on the streets as a kid to becoming a first-round draft pick in the NFL. Just a cracking moving.
Brian's Song (1971): As with all our movie lists we like to throw in the odd tear jerker. Who doesn't love a good cry? We challenge you to keep a dry eye while watching this telemovie that has secured a place in movie history. It's the inspirational, based-on-fact story starring James Caan and Billy Dee Williams as teammates at the Chicago Bears. Caan is Brian Piccolo and he has terminal cancer. You have been warned.
Invincible (2006): Another one based on fact. This movie is for every fan who has fantasized about being drafted in to play for their favourite team well after their hopes of a big league career have died. Mark Wahlberg stars as substitute teacher/bartender Vince Papale who gets an unexpected shot to try out for the Philadelphia Eagles. Watch this one and you'll be digging out the old playing kit. Never mind the love handles.
Any Given Sunday (1999): Is this film way over the top? Absolutely. Does star Al Pacino overact in his larger-than-life role as head coach of the Miami Sharks? You bet. But we love this film anyway. All action, glamour and hits. A great watch.
Jerry Maguire (1996): Tom Cruise in one of his most popular roles. "Show me the money." It's not strictly our cup of tea but who are we to shoot down a movie that put so many bums on seats? A young Renee Zellweger is great opposite Cruise and this is one of those movies that almost everyone has seen and enjoyed.
The Last Boy Scout (1991): Not so much a football movie as set in and around the game but a good watch nonetheless. Bruce Willis stars as a former secret service agent alongside Damon Wayans' former football star Jimmy Dix. One of Willis's best roles, in our opinion.
Varsity Blues (1999): This is a lightweight outing compared with some of the others on the list but, hey, sometimes you have to lighten up a little. Like Friday Night Lights, this film looks at the obsession with high school football but this is packed with laughs. Many from the young cast went on to bigger and better things including Amy Smart, the late Paul Walker, Scott Caan and James Van Der Beek, while Jon Voight adds weight.
Friday Night Lights (2004): This Pete Berg-directed cracker lifts the lid on the incredible pressures on high school football players in small-town America. Billy Bob Thornton is memorable as coach Gary Gaines of the Permian Panthers of Odessa, Texas. We rate this one as close to the top of the pile.
We Are Marshall (2006): Based on the true story of the Marshall University Thundering Herd football team of 1970. It is set in the aftermath of a plane crash that killed 75 including 37 players returning to Huntington, West Virginia, from a match. Matthew McConaughey stars as the head coach trying to put the pieces back together after the tragedy.