Darts betting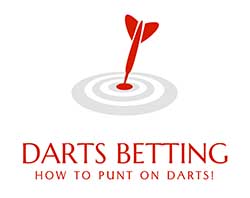 The sport of professional darts has pulled one of the greatest tricks since illusionist David Copperfield hooked up with German supermodel Claudia Schiffer.
That is, despite its previous image as a sport for beer-swilling, middle-aged anti-athletes, it has managed to position itself as an uber-cool sport to watch at certain times of the year, as both a TV sport and especially as an event to attend.
Who hasn't looked on in astonishment as a heaving, fancy-dressed crowd of partygoers cheers every triple 20 with gusto. A visit to the Alexandria Palace (Ally Pally to the aficionado) at Christmas time to watch Mighty Mike van Gerwen and co rock out on the main stage has been added to many a bucket list.
Even for those who don't know their oche from their elbow, a night at the darts looks something special.
The great hoopla surrounding the game in the past 10-15 years has increased prizemoney and professionalism of the sport and it has become a popular medium for betting from all around the world, but especially in Britain.
Here we look at betting on professional darts and give some pointers on where to bet and how to maximise your chances of turning a profit.
Best sportsbooks for betting on darts
Darts is popular worldwide but has a special place in the British psyche. It also has big followings elsewhere in Europe, especially in places such as the Netherlands which has produced some of the all-time great players such as ven Gerwen and Raymond van Barneveld, Belgium and Germany. The success of players such as Canadian great John Part helped the sport chip into the North American market. Basically these days, wherever the darts tour arrives these days, the fans will turn up, be it Las Vegas or Australia or China.
Here at the World Gambling List, a fair portion of our team loves the arrows. It helps that we jumped on Adrian "jackpot" Lewis early doors and had handy collects when he won his two world titles. We feel the best betting sites to bet on darts include:
How darts is played
As a beloved pub sport, darts is a simple game to play but does require serious precision. Those who have played in a pub while enjoying a few beverages will know this: one pint too many and it's hard enough just to hit the board, let alone even consider hitting a triple 20 with any regularity.
Players have three darts each per turn and throw the darts from a set distance at a round board fixed to a wall. The object is to score heavily and then, when required, hit a required "double" (the outer ring of the board) to win the game or leg.
Each segment of the board is numbered . Darts which fall in the outer ring bring double the number and in the middle ring it's triple the number, meaning the highest possible score for a single dart is 60 (treble 20). The bull's-eye in the middle is worth 50, with the outer bull's-eye worth 25. The bull's eye can be used to finish a game if the required score is 50, instead of finishing with a double.
There are many rule variations but most commonly in professional darts, matches are played from 501. This means each time a player takes a turn, their score is deducted, with the object to get to zero (finishing, of course, with a double or the bull).
The fastest possible finish is the fabled nine-dart finish, which is akin to the perfect 147 break in snooker, the no-hitter in baseball or the hole-in-one in golf. Many of the best sportsbooks offer betting on whether a nine-darter will be achieved in any given match, or indeed in an entire tournament.
The board is hung so that the bull's-eye is 173 centimetres from the floor, roughly eye-level for a six-feet-tall person. The player must stand behind a line (the oche) which is 237cm from the face of the board.
Brief history of darts
Darts is an ancient sport believed to have originated among medieval soldiers in the 1300s, when between battles to ease the boredom they would throw spearheads at targets, including cross sections of tree trunks. These chunks of wood included growth rings which aided the soldiers in scoring the game and provided the template for the modern incarnation of the dartboard.
More organised darts is believed to have first been played in Britain around the 1860s, as essentially an indoor type of archery, with crossbow bolts or shortened arrows used as darts.
The numbered board came into play around 1896, and it was not long before most public houses around the British Isles had a dartboard to keep the punters entertained.
These early boards were essentially chunks of wood and the darts would damage them over time. The introduction in the 1930s of boards made from sisal fibres bound together with a metal band around the lot changed all that. The darts were able to part the fibres and do little to no damage, so the boards were far more durable.
Such was the popularity of the game that British soldiers in WWII were issued a set of darts for entertainment during any downtime. This led to North American soldiers in Britain also becoming enamoured with the game and taking it back to their home lands.
By the 1970s darts was appearing regularly on television in the UK and it has been onwards and upwards ever since, with the leading players now widely know even outside the darts sphere.
Major darts tournaments to bet on
There are two opposing major ruling bodies at the pointy end of the sport, but there is little argument the Professional Darts Corporation (PDC) rules the roost over the older British Darts Organisation (BDO). The PDC has the best players and saturation television coverage, though you can also watch BDO events on TV or online.
Triple crown of darts: Arguably the three biggest events in the game are the PDC World Championship, the Premier League and the World Matchplay. These are considered the triple crown of darts and as of 2019 only three players had completed the treble: the greatest player of all, Phil "The Power" Taylor, Michael van Gerwen and the deadly Scottish player Gary Anderson.
PDC main events
World Darts Championship: December/January, Alexandra Palace, London.
UK Open: March, Butlins, Minehead.
World Matchplay: July, Blackpool Winter Gardens.
World Grand Prix: October, Citywest Hotel, Dublin.
Grand Slam of Darts: November, Wolverhampton Civic Hall.
Players Championship Finals: November, Butlins, Minehead.
European Championship
Premier League: Matches held in the Northern spring around various UK cities with the final at London's 02 Arena.
BDO main events
BDO World Darts Championship: January, Lakeside.
World Masters: September/December, Hull City Hall.
BDO World Trophy: May, Manchester.
Finder Darts Masters: December, Holland.
Types of betting on darts
Note: Scoring varies widely depending on the tournament. Head to head matches are often a best-of situation where the first player to six legs, for example, will win. That would make it best of 11. In other tournaments, sets are employed, where each set might be best-of-five legs. Just make sure you know the rules for the whatever tournament you are betting on.
Head to head: Just pick the winner and you will get the cash. Though in some competitions, such as the Premier League, the draw is also a possibility.
Draw no bet: In matches where the draw is in the mix, this bet type leaves you with two options: player A or player B to win. If it's a draw you get your money back.
Handicap: Some sportsbooks will offer handicap betting where, for example, Player A concedes a start in return for odds much closer to even money.
1st 180 in match: A bit of a lottery but simply bet on which player will score the first 180 by hitting three x treble 20 in the one visit to the oche.
Leg betting: Bet on which player will win a certain leg or be the first player to win a certain amount of legs. There are many options available in this style of betting.
Checkout markets: Quite a few varieties here, the main one being you are betting on which player will have the highest check-out total for the match. You can often also bet on whether a player will score the maximum possible 170 checkout (at big odds of course). You may also to be on over/under checkout scenarios. For instance a player's over/under for the checkout might be set at 100.5 points.
Nine-dart finish: You can bet on an individual player to achieve a perfect game or you can simply wager on one being achieved by either player involved. One for those who like a long-shot!
Total 180s over/under: The sportsbook will set a line and you must decide whether the players will score more 180s or less.
Tournament winner: Get in early and back your player at good odds to win the whole thing. And always remember, if said player has advanced in style through the tournament, you may be able to cash out early to win, partially cash out or lay off in some other way. Or let it ride!
Darts stars and their walk-on songs
One of the wonderful touches organisers have added to the matches is each player walks out to their "theme song". Much like a couple of prizefighters entering the arena to the roars of the masses.
Here are some of the best players in darts and their latest walk-on songs.
1. Michael van Gerwen (Netherlands): Seven Nation Army (White Stripes)
2. Rob Cross (England): Hot hot hot (Buster Poindexter)
3. Gary Anderson (Scotland): Jump Around (House Of Pain)
4. Peter Wright (Scotland): Don't Stop the Party (Pitbull)
5. Daryl Gurney (England): Sweet Caroline (Neil Diamond)
6. Michael Smith (England): Shut up and Dance (Walk the Moon)
7. Gerwyn Price (Wales): Ice Ice Baby (Vanilla Ice)
8. Mensur Suljovic (Austria): Simply the Best (Tina Turner)
9. James Wade (England): Boys are Back in Town (Thin Lizzy)
10. Simon Whitlock (Australia): Down Under (Men at Work)
10 quotes from legendary darts commentator Sid Waddell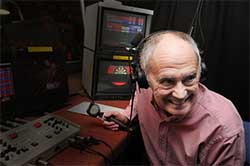 And if you will indulge us for a moment we would like to pay homage to the "Voice of Darts" Sid Waddell, who died in August 2012 at the age of 72.
He was a much-loved BBC commentator who was there when the World Professional Darts Championship was first held in 1978 and was a fixture in darts commentary for various media outlets until his death. The PDC World Championship trophy is named in his honour.
Waddell brought great excitement to his commentary and his one-liners are the stuff of legend. Many, including this correspondent, often watched the darts just to hear what the great man would come out with next.
Here are 10 of the best quotes from Sid Waddell, the son of a Northumberland miner who thrilled so many with his wonderful and sometimes whacky observations …
"The atmosphere is so tense, if Elvis walked in with a portion of chips, you could hear the vinegar sizzle on them."
"When Alexander of Macedonia was 33, he cried salt tears because there were no more worlds to conquer … Eric Bristow's only 27."
"He's burning the midnight oil at both ends!"
"Even Hypotenuse would have trouble working out these angles!"
"There's only one word for that – magic darts!"
"If we'd had Phil Taylor at Hastings against the Normans, they'd have gone home."
"William Tell could take an apple off your head, Taylor could take out a processed pea."
"Look at the man go: it's like trying to stop a water buffalo with a pea-shooter."
"He looks about as happy as a penguin in a microwave."
"His eyes are bulging like the belly of a hungry chaffinch."
And one more for luck: "There was less noise when Pompeii was swamped in lava! Absolute pandemonium here! Barmaids are frozen like Greek statues watching! No beer's been served! Everybody's eyes [are] absolutely hooked on that board."
In conclusion: Why darts is such a great betting sport
Darts betting has only really exploded in the last 10 years as television coverage and the sport in general has grown. The atmosphere created at darts tournaments is what makes it tick, and the often (we don't mind a stereotype) boozy fans are perfect targets for betting companies.
The short match lengths, relative to other betting mediums, and multiple matches in television coverage make it a perfect sport for punters, whose attention span can't hold up to other major sports, like cricket, which in the longer forms can take up to five days to finish and get a result for your wager.
With Darts becoming more and more popular, expect online betting sites to continue to improve the markets, odds and promotions surrounding this great sport.