Top Ireland online casinos 2021
The best Irish online casinos accept the Euro, have great sign up bonuses, are licensed by respected regulators and allow easy access to real money gambling games. Finding the top casinos in Ireland can be more difficult, with the internet having hundreds of gambling sites willing to accept Irish players, but by using our Irish casino sites guide you can cut back on your risk substantially. Read on for more information about casino gambling in Ireland or sign up at one of our top Irish online casinos:
---
Introduction to online gambling in Ireland
Ireland, with a population of just under five million, is estimated to have an online gambling industry worth about €3 billion. It's a fair assumption that much of this money is spent at online casinos, with private members clubs the other legal gambling option.
Many online casinos cater specifically to Irish citizens, with easy deposit and withdrawal options, and support staff trained in the needs of people living in this country.
Many of the big corporate bookies such as Ireland's Paddy Power and the United Kingdom-based William Hill and Bet365 also feature online casinos. Then there are the stand-alone casino sites which generally have more games and options for players.
Basically it is illegal for online casinos in Ireland to operate in the country without one of three licenses.
An Irish retail gambling license
A license for remote, overseas operators accepting casino patrons from Ireland
A license to take casino wagers remotely from within Ireland
Without one of these gambling licenses, it is illegal for an online casino to operate in Ireland and customers should avoid these sites. Largely to stop yourself being screwed out of your money by an unsafe, poorly regulated gambling site.
Casino players in Ireland should look for online gambling sites with the seal of approval from respected regulated like:
Malta Gaming Authority
United Kingdom Gambling Commission
Gibraltar Regulatory Authority
---
Best online casinos for Ireland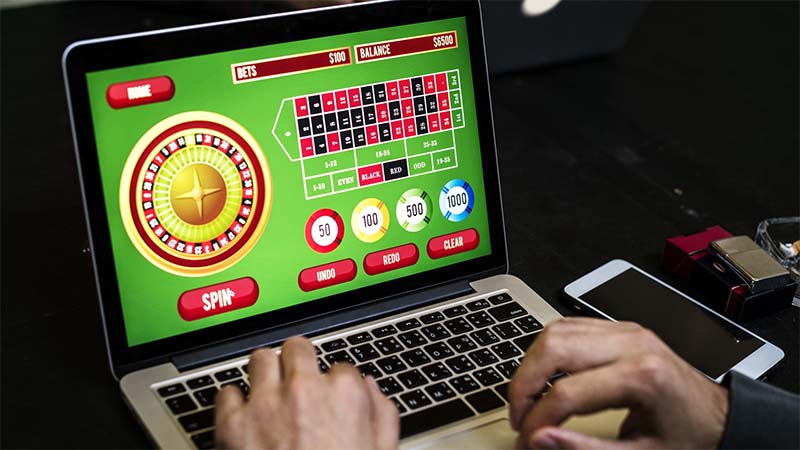 You can't underestimate just how important it is to play at a casino catering to your currency. Ireland is part of the European Economic Union and uses the Euro as the primary currency, and there are many online casinos available to play at under these conditions.
The World Gambling List strongly recommends playing at online casinos licensed and regulated in either the United Kingdom or its surrounding territories, or in Malta. These jurisdictions are highly respected in the industry and use third-party bodies such as eCOGRA to make sure players are getting a fair deal.
For instance, if you are struggling to cash out at an online casino, you can contact eCOGRA which will then deal with the casino and its licensing bodies on your behalf. These days casinos that operate in Ireland must have approval from local authorities and pay tax, via their EU gambling regulator. For instance, a Maltese casino must declare when they sign up a player from Ireland.
The best online casinos in Ireland feature 100s of real money games, allow you to play across several different platforms (mobile, PC etc) and have standards of player security. These casinos generally are based in Europe and will operate in more than one country, usually reflected by holding multiple licenses.
Top 3 online casinos for Ireland
1) AllIrishCasino.com
2) PaddyPower.com
3) Bet365.com
Online casino games
As for most of the world, Irish online casino enthusiasts have a huge range of games available to play. These include the classics such as blackjack, roulette, baccarat, poker games and, of course, slots.
Much of what is available at each casino will depend on what software they use to power the operation. For instance, Paddy Power uses Playtech as its primary platform, including their outstanding live dealer services.
Online useful pages
– Online casinos
– Live dealer casinos
---
Deposit & withdrawal options at Irish casinos
Irish players have plenty of options when it comes to depositing at an online casino. These include your standard deposit options such as credit and debit cards which will fund your account instantly.
Most EUR online casinos will also accept selected web wallets and facilitate transfers between your bank account and theirs. Each online casino accepting players from Ireland will have their own deposit options and limits, although most will have the following:
Withdrawals at EU casino sites
Withdrawal options are generally more limited at Irish online casinos, with Visa and bank transfers the two most common methods.
However in 2021 it has become a bit more common to use a web wallet, like Neteller, Skrill or Paypal to deal with your online casino withdrawals. While Irish gambling sites are not completely under the umbrella of a local regulator, the acceptance by local authorities of online casinos has made withdrawing much easier. For instance many EU gambling sites hold a bank account in Ireland, which makes bank transfer withdrawals, and deposits for that matter, much quicker.
It is also possible at most online casinos to organize for them to send out a cheque with any casino credits you wish to withdraw from your playing account. This essentially means you will have to wait for the casino to facilitate the cheque and then wait for it to arrive in the mail.
Withdrawals are generally processed with 24 hours of requesting them at most online casinos, with the cash likely to hit your bank between three and five business days later. We often get asked about instant methods of withdrawing from Irish online casinos and the good news is that this technology appears to be nearing, with some reports of same day cash outs coming from Neteller users.
A popular withdrawal method at Irish sports betting sites is a bookie issued cash out card, which essentially allows customers to withdraw money from their bookmaker account with a linked Visa or Mastercard. Unfortunately we have yet to see this technology at any Ireland online casinos.
---
Mobile Irish online casinos
Online casinos all spend considerable time developing their mobile websites. Many even have apps available in the Apple and Google Plus stores.
These apps are free to download and mostly mirror the mobile website, although they will often load much more quickly than the website.
For the casinos that don't have apps, you simply visit their normal URL or follow the links in the above table. You can then create a "web app" which will add a shortcut to the casino on the desktop of your smartphone or tablet.
Deposit options might be more limited on a mobile device, but the most popular options will be available.
There is a mantra "mobile first" in the gambling world, which is simply talking about how casinos generally will build their smartphone and tablet websites first, before worrying about their less-frequented desktop websites. Afterall, it is estimated that more than 60% of all casino bets in Ireland are placed via smartphone or tablet.
Clearly the two most popular ways to play mobile casino games are via Android and iOS devices, with these the two biggest operating systems used. These two operating systems allow you to download casino apps to your device, although the process to access them is slightly different.
The three mobile methods of playing at online casinos in Ireland are:
Casino web apps
Casino web apps are simply a shortcut from your smartphone's desktop to the casino you have signed up at. While not technically a download, casino web apps give you an easy way to access a casino's website.
Android casino apps
Android smartphones and tablets are able to download casino apps directly from the Google Play store in Ireland, which is one of the few countries to have allowed them. In short, open an account at the casino you want to bet with and then follow their links to download the Android bet app.
Apple betting apps
Apple or iOS betting apps can be downloaded directly from the Apple App store, which has to approve any Irish betting apps before they are available. To get started create an account at one of our top gambling sites and then follow their prompts to download the casino app.
---
Online casino & gambling laws
Online gambling in Ireland received a shake-up from July 1, 2015, with a bill passed to apply a 1% operating tax to websites offering betting or wagering services
There has also been the threat of fines for gambling sites marketing to Irish citizens, without the appropriate licence. The licence costs an operator €10,000 and could prevent a website from receiving a fine as large as €300,000, though this law is yet to be tested.
The ambiguous nature of this type of law means it is incredibly hard to enforce, unless the government gets into the grey area of blocking websites, which seems to be a last resort for many countries.
It is also close to impossible for the Irish government, for example, to fine a casino based in Malta for accepting players from Ireland. The same can be said of sports betting where companies (who are taxed 15% of net revenue under the new laws) based offshore, such as 5Dimes, are popular in Ireland because of their generous odds, in comparison with sites such as Paddy Power.
For a long time gambling in Ireland operated solely under the Gaming and Lotteries Act, which came into effect in 1956. This made casino gambling illegal but allowed "private member gaming clubs". As with much of the world these laws became outdated when it came to online casinos.
For the individual, any winnings you might make are not taxed by the government, but this has been a topic up for review in recent years.
WGL will keep a close eye on the situation in Ireland, to see if there is any wash-up from the new laws being applied to Irish citizens, but as of 2016 it is perfectly legal to play at online casinos.
---
Customer service at Irish gambling sites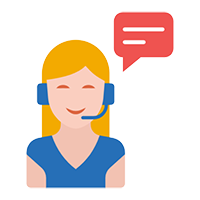 All of the top Irish online casinos we promote on the World Gambling List have got extensive customer service options available. Almost all operate around the clock, which means you will never be left in the lurch when gambling online from Ireland. Some of the common ways to contact customer service at online casinos in Ireland includes:
Live chat: Talk instantly with a casino representative
Email: Can be slower to respond than live chat, but is a good way to keep track of your correspondence.
Online form: Our least favourite way to contact online casinos, online forms are common at Irish gambling sites as a way of contacting customer support.
Telephone help: Often online casinos will have a 24/7 phone number you can contact, with this number generally found in the help section of your chosen gambling site.