Online Casinos

Online casinos are worth billions of dollars to the global economy. While figures are hard to confirm because of the privacy policies of casinos in certain jurisdictions, they are not hard to piece together.
In the United Kingdom alone more than £800 million was gambled in 2014 at casinos and bookmakers, with this figure only including vendors regulated by the UK Gambling Commission. Imagine how much more is wagered at offshore gambling sites.
Many governments around the world do not allow online casinos to be hosted in their countries, but are unable to stop their citizens from gambling at online casinos hosted in regions which allow them.
Some Asian countries deny access to gambling sites via IP blocking, with more governments investigating this option, although it takes great change in legislation for something like this to be pushed through.
Some of the most lucrative markets for online casinos include England, Scandinavian countries such as Norway and Denmark, Australia, Canada and North America.
How to choose an online casino
There are many things to take into consideration when choosing an online casino. Is it legal to bet at online casinos from your home country? What deposit options are there for people in your region? Is the casino licensed? Do they have the games you want? What is their reputation like? Are there any reports of slow cash-outs? What type of platform are you playing on?
As you read above, there are many different laws for online gambling in different nations. If you are unsure about the status of gambling in your country, do some research. It pays to be aware of the rules.
Again, do your research regarding licensing. The worst thing you can do is play at a casino run by shady characters. The casinos in certain jurisdictions get the plaudits for a reason: because they are forced to maintain high standards. Read reviews of casinos before playing there.
Many online casinos allow you to browse their games before you sign up, which gives a fair idea of what they have to offer. Some casinos will use multiple software providers and have more than 700 games, while others will stick to one platform. If you're looking for 3D pokies, for instance, it pays to know NetEntertainent have one of the better selections.
Generally the instant-play casinos will use multiple providers, while there are hundreds of casinos in various jurisdictions which have Microgaming as their provider and have software available for players to use, as long as they are on a Windows PC.
Online casino games
While nothing quite matches the thrill of walking on to the gaming floor at one of Las Vegas's many casinos, the online game selection is improving all the time. The selection of live dealer games is a welcome addition and has heralded the true arrival of online casinos. Some of the more prominent games played online include: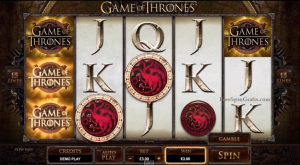 Slots: Known as pokies in some quarters, slots are one game which is genuinely better on your computer. The 3D games are life-like (or magical) and the progressive jackpots available on the internet can sometimes top USD $10 million. Popular slots providers include Betsoft, Microgaming and Net Entertainment. Explore the history behind slots as well as different strategies and types with our informative guide.
Blackjack: Perhaps the No.1 casino game in the world is readily available to online players. There are various versions from many different software providers. Several of our favourite blackjack titles include Ezugi Live Dealer, Microgaming Live Dealer and many of the RNG titles by the same software provider. More about online blackjack.
Roulette: The Devil's Wheel is one of the all-time classic casino games. Online you can play a large selection of live titles, including some you wouldn't find at a land-based establishment. Roulette at online casinos, while catering for high rollers, also has games which don't price low-limit players out, unlike some land-based gaming venues.
Poker: If you want to play casino poker you can, including games against the dealer such as Casino Hold'dem. There are also options such as casinos with the Microgaming Poker Network, which was released in 2015 and provides an API client for gambling websites. Then there are obviously sole poker websites such as Pokerstars, WSOP and Full Tilt Poker. More poker here.
Baccarat: Baccarat is one of those games where it doesn't really matter if you are playing at home or at the Bellagio. The house edge is low, the stakes are usually high and the rules are simple. Online it's exactly the same with live dealer and RNG-based versions available. Read more about baccarat.
Craps: Craps is one of the oldest casino games ever and is really quite simple despite appearing busy and confusing when playing live. Without proper guidance and understanding you can lose money quickly when playing, so be sure to read our How to play Craps guide.
Mobile casinos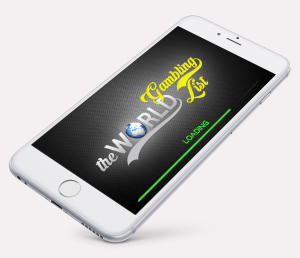 We have seen it with sports betting for years but as devices such as iPhone and Android phones reach new heights, mobile casino gambling is growing. One leading casino told the World Gambling List 30% of their turnover had come from mobile.
Games on mobile phones are more restricted than when you're playing on a computer, but there is still a good selection and now with many live-dealer feeds being based on html 5 you can play on your smartphone or tablet. The pokie selection is usually top class at mobile casinos, while RNG table games are extremely functional. As the mobile market grows, expect the game selection to become stronger and stronger.
Depending on which country you are in you may be able to download market apps for various online casinos from places such as the Apple App Store and the Google Plus store, which is for Android users. Some countries, such as Australia, have legislation against real money gambling apps. If you use Android and want to download an app in a country where they are banned you may be able to download a non-market app directly from the casino.
Online casino licensing jurisdictions
Gambling at online casinos is done by millions of people, with most of them safely and securely enjoying their gambling experience at a website licensed in a respected jurisdiction.
What this means is there are countries which license and regulate online casinos, the vendors forced to abide by certain restrictions to operate. For instance, online casinos based in the United Kingdom must be audited by eCOGRA, which is an independent regulatory body which tests games for fairness and resolves disputes.
If an online casino is based in Malta it does not necessarily mean it is restricted to serving this country. Many of the biggest online casinos are based there and serve countries including England, USA, Australia and many others.
Some online casinos do restrict their services. For instance many casinos do not service the USA because of the strict federal laws surrounding online gambling. To confuse matters further there are casinos operating outside this somewhat confusing law.
Trustworthy casino licensing:
While there are plenty more countries providing online casinos to the world, not all of them operate from savoury licensing jurisdictions. Eventually we will have more in-depth reviews of each of the places providing casinos, but for now here are some of the more respected places for them to be based.
Malta: The Malta Gaming Authority is the independent regulatory body responsible for all gaming activities. There are hundreds of online casinos licensed in Malta and they stand at the front of the queue, in terms of respect.
Gibraltar: Is part of the British Commonwealth but governs itself, remaining independent from the UK in terms of tax. Gibraltar licenses more than 200 online casinos and has a strong reputation for upholding player rights.
Curacao: Has been a long-time provider of gaming licences and has a good reputation. Curacao is formerly part of the extended Netherlands region.
United Kingdom: The UK has many licensed online casinos which provide services to millions of people around the world. The UK has extremely stringent measures in place to make sure players remain safe.
Isle of Man: Is one of the oldest and most respected gaming jurisdictions and does not lend its licence to many casinos, with an estimate of around 40 active in 2015.
Deposits & withdrawals at online casinos
The methods involved in depositing money at online casinos are plentiful, with most having full banking facilities for countries they serve. This means deposits can be made via credit and debit cards (Visa, MasterCard, Diners Club etc), bank transfers (some local, some international), web wallets (Neteller, Skrill etc) and other forms of payments specific to certain countries. In Australia, for instance, there is a company called POLi which processes payments to casinos through accessing your online bank account.
Withdrawals work in a similar manner to deposits with the casino usually processing payments within 24 hours of requesting it, mostly quicker. Depending on the method you have selected to withdraw funds it could take a few business days for the cash to be yours. If you are using a web wallet or some other withdrawal methods you may get your money quicker, or even instantly.
Banking transactions at the safest online casinos are usually safeguarded with 256-bit SSL encryption technology. This is the best encryption available for keeping funds safe; it is in line with what major banks around the world use.
Staying safe & customer service at online casinos
If there has been a theme in this article it is to do your research before committing a lot of money to a casino. It pays to query customer service before you deposit to make sure there is someone there. You can always make a small deposit and then withdraw it to make sure the process works smoothly.
Customer service at online casinos can be reached via several methods (obviously depending on what casino you are playing at). There are options such as email, live chat, Skype and sometimes even local numbers for players to call. This is definitely one area of a casino to have a look at before you commit real money.
More information: