Love Potion slot review
Microgaming is celebrating Valentines Day by releasing a new online slots game called Love Potion. The story follows an elegant princess and handsome prince who fall for each other and give players some huge prizes all in the name of love.
Love Potion is a 5-reel slots game with nine paylines in total, that has a cupids and roses, playing up to the love theme inspired by St Valentines Day. While the game is now over five years old the last time we updated our Love Potion review, it is still visually appealing largely because of its great design and slick graphics.
The betting options on Love Potion are quite varied and players can choose from coins ranging from 0.01 to 0.25, with the maximum wager being 20 coins. This means the maximum bet you can place is around 45 units of your currency.
How to play Love Potion Slot
The Love Potion slots game is available to play at the best Microgaming online casinos in 2019, with this title still available despite having been around for over five years. Because it's a Microgaming title, if you are in a country that is not allowed to play these games, you may find the online casino does not have Love Potion available to play for real money.
Love Potion slots Gameplay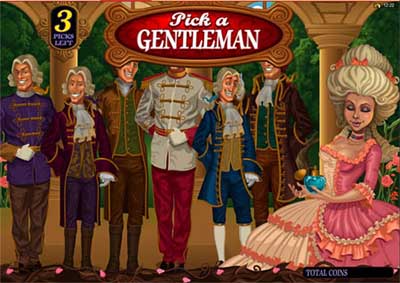 The Microgaming slots release offers a mix of Wilds, Scatter symbols Free Spins with Multipliers as a reward when you land the bonus feature game. The Love Potion Logo acts as the Wild and acts as a substitute.
The most important Scatter in this online slots game is the alluring Love Potion Vial. If you hit two or more of the love potion's you will gain access to the Love Struck Bonus Feature. Your aim will be to match the lovely princess to a lineup of six handsome princes. If she likes what she sees and your pick then you will be rewarded with some free credits on the game.
A magical Horse-Drawn Carriage is the 2nd Scatter and hitting 3, 4 or 5 of these can activate the rewarding free spins feature..
5 Scatters = 100x bet plus 10 Free Spins with 5x Multiplier
4 Scatters = 10x bet plus 10 Free Spins with 5x Multiplier
3 Scatters = 2x bet plus 10 Free Spins with 5x Multiplier
2 Scatters = 1x bet
Love Potion Slot Review verduct
More: Slots games reviews
Love Potion might be getting a bit long in the tooth, but it is still a serviceable slots title from industry leader Microgaming. Similar to the popular hearts romantic poker machines you will find in your local pub or casino, the Love Potion slot is available to play for free or real money. In conclusion, Love Potion will have you falling in love with spectacular rewards and magical bonuses! Spin up a loving combination with Love Potion.