Bookmaker reviews for South Africans
Welcome to our South African bookmaker reviews list, which will be regularly updated and is ranked in accordance with our standards. Our ZA bookmaker reviews are written by locals who have extensive knowledge of the South African sports betting, horse racing and gambling landscape. The World Gambling List will only recommend betting sites that are licensed in South Africa below, although unregulated sports betting is rampant in 2023.
Reviews of the top South African betting sites
In this section of our SA bookmaker reviews page, we have written short reviews of each of the betting sites we promote to this jurisdiction. Read our synopsis of each bookie and explore full reviews of each South African bookmaker.
Betway review
URL: https://betway.co.za
Year founded: 2006
App downloads iOS | Android
More: Betway review | Bonus Code | App Guide | Free Bet
Betway is a force in world betting and they operate in South Africa, with this operator one of the top bookmakers, live gambling sites and lottery options. With a broad range of payment options and some great new player incentives, betway sites comfortably among the best sites we have reviewed.
SportingBet
URL: https://sportingbet.co.za
Year founded: 2006
App downloads: iOS | Android
More: Betway review | Free Bet | App Guide | Free Bet
SportingBet is a global betting brand that has got a dedicated South African bookmaker, lotto site and wagering option. SportingBet has a great sign up bonus, which we tested thoroughly while writing our bookmaker review. This sports betting company also has downloadable apps, which as you would expect, are market leaders.
HollywoodBets
URL: https://www.hollywoodbets.net
Year founded: 2000
App downloads: iOS | Android
More: HollywoodBets review | Free Bet | App Guide | Bonus Code
One of the biggest South African bookmaker we have reviewed, HollywoodBets is both a retail and online bookmaker. Boasting outstanding horse racing betting, plus an adequate sports betting section, HollywoodBets is one of the most formidable brands in online betting. This guide to online betting reviews has HollywoodBets close to the top of the pile.
SupaBets
URL: https://www.supabets.co.za/
Year founded: 2008
App downloads: iOS | Android
More: SupaBets review | Free Bet | Supabets app
SupaBets operates right across Africa, including having a dedicated SA betting site. SupaBets.co.za has got probably the worst website out of the bookies with promote to South Africa, but their betting apps are well worth having as part of your rotation. Our full SupaBets review will also teach you about the sign up bonuses and ongoing promotions you can claim.
Bet.co.za
URL: https://bet.co.za/
Year founded: 2007
App downloads: iOS | Android
More: Bet.co.za review | Bet.co.za free bet | Bet.co.za app download
Bet is one of the best bookmakers we have reviewed for the South African gambling market. Featuring sports betting, horse racing, live gambling and even lotto betting, Bet.co.za is a bookmaker that can handle all of your gambling needs. Like all of the brands we promote on our SA bookmaker reviews page, we tested their apps and free bet offers extensively and found them to be strong products.
PlayaBets
URL: https://playabets.co.za
Year founded: 1990
App downloads: iOS | Android
More: Playabets review | Playabets free bet | Playabets bonus code | Playabets app
A dedicated sports betting site, PlayaBets has come under some fire for practices in recent times, but they appear to have cleaned up their act in the opening parts of 2023. While their website can be slow, or glitchy, you will get decent odds at PlayaBets, while their free bet offers and bonuses are also top-notch. Playabets
SunBet
URL: https://sunbet.co.za/
Year founded: 2010
App downloads: iOS | Android
More: SunBet review | SunBet app | Sunbet freebet
SunBet, backed by the international gambling giant Sun International, is a popular betting brand that we have reviewed on the WGL. Licensed in Gauteng, SunBet has got a huge array of sports betting markets, nice promotions and has a more localised feel than some other betting sites in South Africa. Definitely download the SunBet app if you are mobile punter, because they are a great product.
World Sports Betting
URL: https://worldsportsbetting.co.za
Year founded: 2002
App downloads: iOS | Android
More: World Sports Betting review |
WorldSportsBetting.co.za is one of the oldest online bookmaker reviews that we have got on the WGL South Africa. Boasting live dealer, sports betting, horse racing and even lotto betting, this company is truly a one destination for everything kind of operation. WSB sits comfortably among the best online bookmakers in South Africa and we have no hesitation in recommending it to our readers.
YesPlay.Bet
URL: https://yesplay.bet
Year founded: 2022
App downloads: iOS | Android
More: YesPlay review |
YesPlay.bet is a relatively new entrant into the online betting and casino world in South Africa. While they do not have as many sports betting markets as other South African gambling operators, we have found they have some well-balanced odds, that often top some of the bigwigs. YesPlay does a have a great selection of online slots games, which is a big plus, while you will also find all of your own live casino needs.
10Bet South Africa
URL: 10bet.co.za
Year founded: 2022
App downloads: iOS | Android
More: 10bet.co.za review | 10Bet app download | 10Bet free bet
10Bet is one of the new betting sites we have reviewed on the South African gambling site and they without a doubt one of the top new entrants into the scene. 10bet has got some oustanding promotions and bonus offers for new customers, while they have also released a number of free spins and casino offers. 10Bet is features sports betting on all of the major events taking place that interest Rand bettors.
LulaBet
URL: Lulabet.co.za
Year founded: 2022
App downloads: None available
More: Lulabet.co.za review |
Lulabet is one of the new betting sites in South Africa, that we have reviewed in 2023, that has forced the industry to keep improving in this part of the world. Lulabet.co.za has a strong selection of sports betting markets and bet games, while they are also rumoured to be adding online slots. One down part of writing this bookmaker review, was that they don't have apps available, although this could change at any time.
Betfred
URL: Betfred.co.za
Year founded: 2023
App downloads: Android | iOS
More: Betfred.co.za review |
Betfred is an English sports betting company that has pushed into the South African market in recent times. Betfred.co.za is a massive website, with sports betting, casino games (including live games), lotto draws, instant games and even horse racing wagering. Betfred is definitely one of the top bookmaker reviews that we could have the privilege of writing.
---
Reviews of the top SA betting apps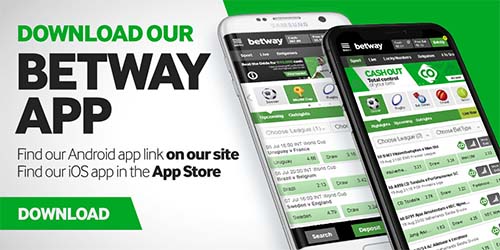 One of the most important factors when choosing an online bookmaker is whether they have downloadable betting apps available, with most people wagering via their mobiles in 2021. You can learn about the top bookmaker apps we have reviewed via this table:
---
Review criteria for SA betting sites
The South African gambling industry is broad and continually growing with sports betting at the forefront. As a business that relies on reputation, the World Gambling List South Africa is very strict on the betting sites that we review. If they don't meet a certain criteria, they will not be added to our South African betting pages.
Often sports betting affiliates can use underhand tactics to make their articles rank or to attract sign ups. We hope to change the perception of the online gambling affiliate industry through our careful, accurate and fair betting site reviews, using the below criteria:
Reputation: Arguably the single-most important aspect when choosing an online bookmaker is reputation. If sports betting sites are very popular and their feedback in public forums and in reviews is largely positive, there is every chance you will be safe when betting online.
Licensing: When writing our bookmaker reviews, we always highlight the licensing that they have, with this an indicator of how trustworthy a brand is. For instance a bookmaker licensed in the Western Cape has to abide by a certain set of standards, while regulators might not enforce their own restrictions.
Odds: Sports betting sites odds are, of course, a critical element to any bookmaker. As a punter you always want the best odds and our online betting reviews will always give this information, or at the very least an indication of how a bookie stacks up against a competitor.
Unique features: Our sports betting reviews will always highlight unique features a betting site might have. For instance if a bookie has extensive tips available, we will point it out and recommend using this resource.
Mobile betting reviews: Betting on mobile is such a big part of the sports betting sites market in 2021 and reviewing all aspects of the mobile operation is crucial. This will include app details and any promos that are only available via mobile betting.
Horse racing: The WGL team loves horse racing and our reviews of South African bookmakers will always run you through what is available in their wagering options.
Deposit options: Another key component of our betting reviews is to highlight the bookie deposit options that are available – after-all if you can't fund your account you can't bet.
Freebet offer reviews: Our bookmaker reviews will always include offers about the various South African freebet deals available, or sign up offers.
---