CFL: Stampeders maintain favouritism for Grey Cup glory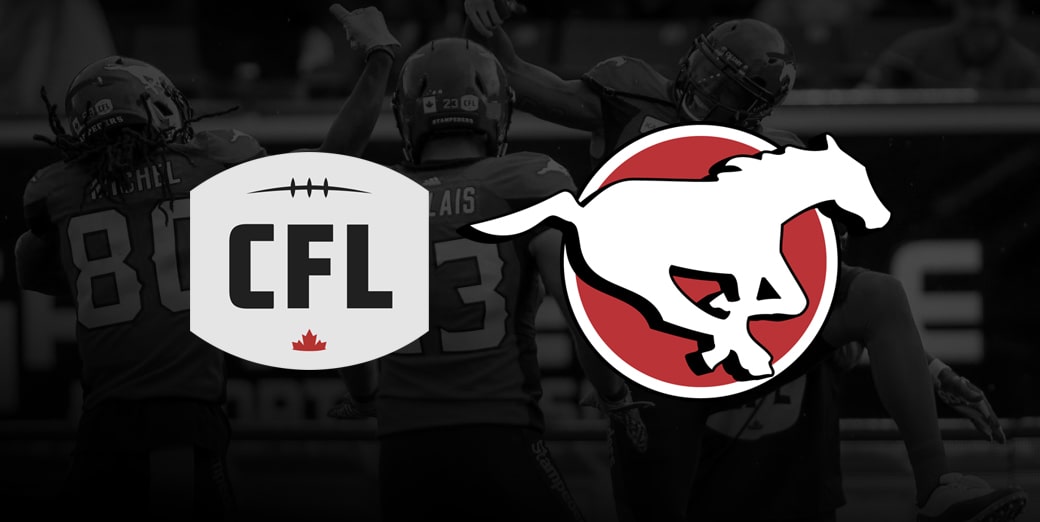 h1 {
color: #0f3f79;
}
h2 {
color: #0f3f79;
}
strong {
color: #2769d4;
}
.link a:hover {
background-color: #ff3a4b;
border-radius: 4px;
}
.jump a{
color: #fff;
}
.jump a:hover {
border-radius: 3px;
padding: 0px 30px;
background: #fff;
color: #ff4840;
}
Calgary Stampeders are at $4.80 (best price) with LeoVegas.com to be crowned the Canadian Football League Grey Cup winners, heading into the final two weeks of the regular season.
The Stampeders' main challengers, according to various online sportsbooks, are Saskatchewan Roughriders ($4.33) and the Ottawa Redbacks ($6), with these prices being for the outright winner by sportsbooks including RoyalPanda.com.
With so much left up in the air with just two rounds to play, we take a look at the various scenarios facing the CFL clubs left in contention.
---
Quick links:
---
West Division scenarios
The Stampeders will stitch up the West Division of the CFL and a home final on November 18, if they defeat or draw with the Blue Bombers, with Winnipeg themselves desperately needing a victory to clinch the final play-off berth.
If Saskatchewan, who are playing the Lions, win their match on Saturday, they will seal second position and a guaranteed home final.
Edmonton will be watching the result of the Stampeders and Winnipeg closely, with the club needing the Blue Bombers to lose and then defeat them itself in week 21 to clinch an unlikely play-off berth.
The final scenario to touch on in West Division is if Winnipeg win and British Columbia lose it will lock the Lions in to be the crossover team, the third successive season the team has crossed from the West to the East.
East Division
The only notable thing that can change in the East Division this weekend is Ottawa can clinch first position, if they defeat the highly-fancied Hamilton Tiger-Cats.
For Ottawa, which has clinched a worst case scenario home final, it will be no easy task with the Tiger-Cats coming off the high of ensuring they get a home final.
Relevant news