Evolution Games Lightning Roulette to be available at land-based casinos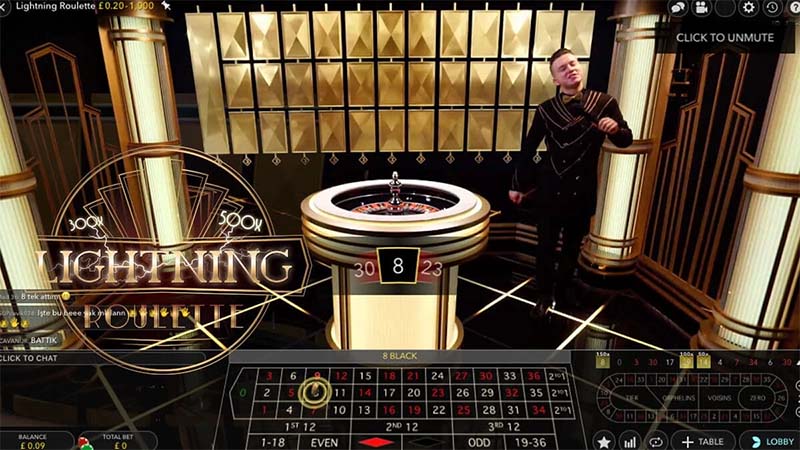 Evolution Games has announced its Lightning Roulette title will be available at land-based casinos worldwide.
Lightning Roulette, which is one of the most popular live online casino games, will be launched as a physical showpiece at casinos with this partnership with Scientific Games giving them access to many venues globally.
The deal will see the distinctive Evolution Lightning Roulette live wheel, with its striking game setting with integrated random RNG multipliers, made available exclusively from Scientific Games to land-based casinos worldwide.
It will be the first Evolution game, other than the company's Dual Play Roulette and Baccarat games which are tables that are streamed from land-based casinos tables, to make the transition from live to land-based.
Chief Product Officer at Evolution Todd Haushalter said Lightning Roulette had become the biggest table game at online casinos in recent years and to move it into the retail space was a logical step.
"This gets us one step closer to letting players find Lightning Roulette everywhere they want to play," he said.
"At Evolution, we have millions of players who enjoy the game, so there should be an instant fan base who are ready to play at their local casino when given the chance.
"When we created Lightning Roulette this was the first-time random computer outcomes had been mixed with physical real-world outcomes in Live Casino, and it was an instant success with players."
Scientific Games Senior Vice President Rob Bone said they were excited to be rolling out such an innovative roulette title.
"We have watched Lightning Roulette's phenomenal success in a live-dealer, online format and cannot wait to make it available on the gaming floors of land-based casinos across North America and around the world," he said.
"With its trademark lightning strikes and big-win multipliers, Lightning Roulette is sure to be one of the most visually engaging and entertaining live table games ever offered. It provides a truly unique roulette experience for players and we are confident that in its land-based form, scheduled for go-live in 2022, it will be an absolute star attraction."
---
What actually is Evolution Lightning Roulette?
Launched in its online live version in 2018, Lightning Roulette was awarded Product Innovation of the Year at the Global Gaming Awards, G2E Las Vegas and EGR's Game of the Year. The game is like no other online roulette game in that it features a traditional roulette wheel in a visually stunning TV game show style setting that blends both live and advanced RNG gameplay.
As part of the traditional Roulette play, Lightning Roulette adds high-payout RNG 'Lucky Number' wins in every game round. These hit in the form of lightning strikes that illuminate certain numbers for multiplied wins on an eye-catching digital backdrop integrated into the game setting.
Evolution and Scientific Games have a long and successful relationship, notably in the European, Canadian and US markets. Evolution's Live Casino solutions are part of Scientific Games' platform, while Evolution has developed online Live Casino versions of Scientific Games' Three Card Poker and Ultimate Texas Hold 'Em, as well as the Monopoly Live game show, created via sublicense from Scientific Games in partnership with Hasbro.
MORE GAMBLING NEWS
Relevant news