Tips for ICC World Cup player of tournament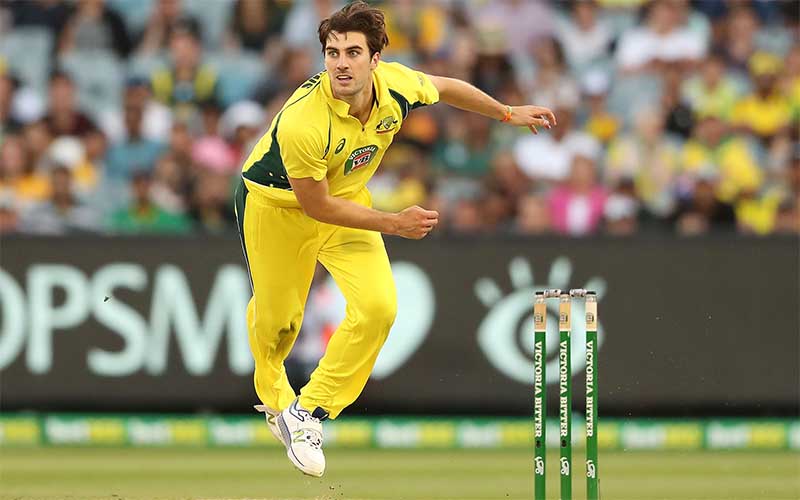 WITH the ICC World Cup less than two weeks away, we look at the leading contenders to be named Player of the Tournament and give our best bets and tips.
Some of the world's best and most reliable cricket betting sites have opened markets on which player will be named the best at cricket's one-day international showpiece event, which runs from May 30-July 14.
It makes for interesting reading, and many of the names at the top of the Player of the tournament betting will comes as no surprise to cricket followers worldwide, particularly Indian superstar Virat Kohli as a firm favourite.
Kohli sits atop the ICC world batting rankings in ODI and Test cricket. Quite simply, he is a class batsman and seems certain to make plenty of runs on the flat pitches likely to be served up in England and Wales.
But we will dig a little deeper and try to find some value in the market, naming which player on each of the 10 teams we think is a good chance of being named man of the series. Read on for our free ICC World Cup Player of the Tournament betting tips and predictions:
ALSO READ:
Player of the tournament betting guide
Best bookmakers for betting on cricket
2019 ICC World Cup guide
ICC World Cup player of the tournament tips
England
Title odds: $3.25
WGL says: Jason Roy ($13). The South Africa-born Englishman is at the peak of his powers and if he fires will be in the hunt for the best player of the World Cup. You could probably take any of the top four England batsman and be in with a chance, with the likes of Joe Root, Jonny Bairstow and Jos Buttler all near the top of betting. But we will go for Roy, who gets first crack at the opposition bowling and is not frightened of capitalising on a good start to make a big score.
India
Title odds: $3.75
WGL says: Jasprit Bumrah ($17). This might go against the tide a little. We know India has a powerful batting line-up led by Kohli, but if they are to go a long way in this tournament their bowlers need to stand up. And who better than the incredibly accurate Bumrah to shine. Good value for this market and also a chance to be the leading wicket-taker at the ICC World Cup.
Australia
Title odds: $4.50
WGL says: Patrick Cummins ($21). While all the attention may rest on controversial opener David Warner and former captain Steve Smith, we think Cummins can surprise a few people. He has quietly become one of the top pacemen in the world after finally shaking off his injury woes. And he is a more than handy batsman, almost in the all-rounder class and his $21 price with most betting sites is very juicy.
New Zealand
Title odds: $10.00
WGL says: Martin Guptill ($23). The powerful opener was top run-scorer at the 2015 World Cup and these small grounds in England will barely be able to contain him if he gets going. One thing about Guptill, if he strikes a purple patch he generally cashes in. This is probably his last crack at an ODI World Cup and he will want to make it count.
South Africa
Title odds: $12.00
WGL says: Quinton de Kock ($17). The wicketkeeper batsman is simply one of the best short-form players in the world. He is coming off a successful campaign with the Mumbai Indians in the IPL and averages better than 45 in ODIs. And as a keeper he is always involved in the play. If the South Africans are to do well at the World Cup they will need de Kock to be among the leading players at the tournament.
Pakistan
Title odds: $13.00
WGL says: Babar Azam ($26) Has set all sorts of records with a wonderful start to his international career. Averages more than 50 in both one-day and T20 cricket and is all class. Looks in good nick too in the warm-up matches against England.
West Indies
Title odds: $15.00
WGL says: Andre Russell ($13). The brilliant all-rounder is back in the Windies side. Ordinarily we would not fancy his chances but his astonishing display in the recent IPL, for which he was named MVP, for Kolkata Knight Riders has put his name up in lights. Russell made 510 runs at a strike-rate of better than 204 and took 11 wickets as well as being superb in the field. He could be having a late-career resurgence.
Sri Lanka
Title odds: $51.00
WGL says: Angelo Mathews ($34). The veteran is still a world-class player and if the one-time world champions are to spring a few surprises he will be front and centre.
Afghanistan
Title odds: $81.00
WGL says: Rashid Khan ($34). Who else but the wonderful young all-rounder, though it has to be said will lean heavily on his skills as a leg-spinner. The No.1 ranked ODI all-rounder in world cricket averages a moderate 23.7 with the bat through his first 57 matches but a sublime 15.0 with the ball and has already taken 123 scalps. Khan is one of our best bets to take out the ICC World Cup Player of the Tournament.
Bangladesh
Title odds: $101.00
WGL says: Shakib Al Hasan ($34). The greatest player his country has produced and still a threat with bat and ball at 32. The left-arm spinner and dashing middle-order batsman can hold his own with any all-rounders on the world stage. If his team does better than expected, he will undoubtedly play a big part in it.
View more ICC World Cup odds at WilliamHill.com
Relevant news