TT Cup tips and best bets for March 27, 2020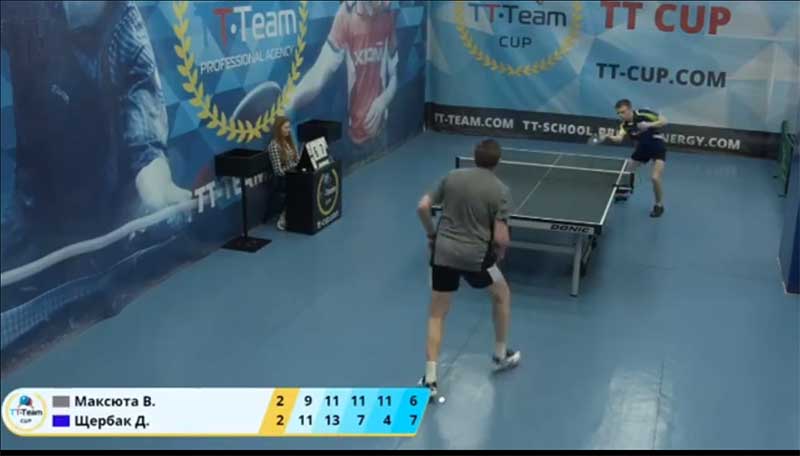 Welcome to our tips for the TT Cup matches being played on March 27. Below we will highlight our best bets and predictions for the day's play at the TT Cup.
The Ukraine-based TT Cup competition, which is a series of table tennis tennis tournaments, has found itself front and center with betting sites because of the cancellation of all mainstream sport because of the coronavirus.
But we have seen plenty of chatter about people betting blind on this competition as they attempt to stave off the pangs of boredom, with much of the world in self-isolation.
While we won't claim to be experts on the TT Cup, we do have a fair knowledge of table tennis betting and have looked at the Ukraine form extensively. Hopefully our educated TT Cup picks can help guide you.
Vadym Nechyporuk v Valentyn Yunchyk tip
Nechyporuk and Yunchyk have played four times in the last week and have split the matches 2/2, so this is ultimately the decider. Nechyporuk won the last match they played in five sets, 11-8 in the fifth, indicating these players are closely matched. Valentyn is priced at 2.00 with most betting sites to win this match, while Yunchyk is priced at 1.83. Our final tip: Based on the even record, we'll take the 2.00 on Valentyn.
Best bet: Yurii Kolos to beat Aksenin Vasyl
Yurii Kolos has an outstanding record on his day and is rated almost 400 places higher than his opponent. Remarkably table tennis betting sites have these guys on level pegging, both priced at 1.83. Bet om Kolos with confidence in this one. If you are watching online, keep an eye on Kolos's form, because we don't mind his chances against Oleksii Tkachuk, a game where he is a rank outsider later in the evening.
Best parlay tip for the TT Cup
We have got a nice three legged parlay to finish off our TT Cup tips. We expect Polina Shumakova (paying 1.83) to defeat Galyna Telnaya (1.91). We also expect Lilium Zaytseva (1.63) to defeat Shumakova (2.25)straight after. A few hours later, our final leg of the our TT Cup parlay is Oleksii Tkachuk (1.87) to defeat Yaroslav Vorsulyak (2.30). This should pay around 5.50 we bet on these results with confidence.
Thankyou for taking the time to read our TT Cup betting tips for March 27, you can support the World Gambling List by signing up at one of our endorsed betting sites.
Relevant news