FIBA Basketball World Cup predictions & free picks for September 11 games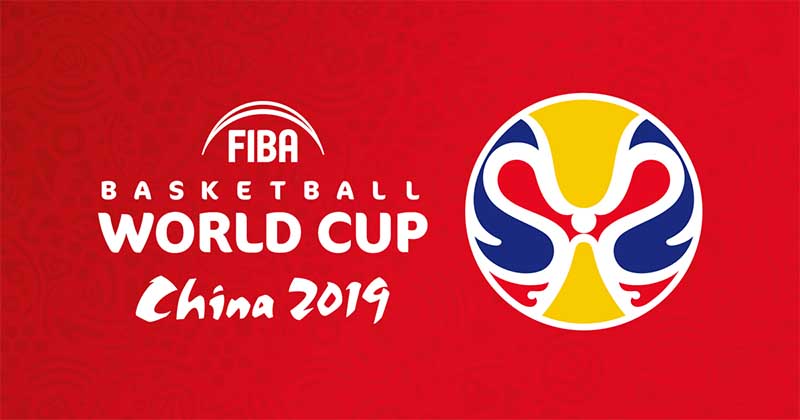 Welcome to our betting predictions and free tips for the FIBA World Cup quarter-finals being played on Wednesday, September 11, 2019. In this preview we are covering Team USA vs France and Australia vs the Czech Republic.
The cream has risen to the top and the best eight teams are left to fight it out for the world title of basketball. The winner of the four quarter-finals on Tuesday and Wednesday will advance to Friday's semi-finals.
We will preview the two matches per day up to and including the third-place play-off and FIBA World Cup final on Sunday, September 15.
More tips: FIBA World Cup Semi Finals – Argentina vs France predictions
The World Gambling List will have you covered with tips and predictions for these big clashes.
Here are our free picks, odds and predictions for day 12 of the FIBA World Cup, which features two quarter-finals.
Read more:
– Best basketball betting sites
– FIBA World Cup Guide
– Tuesday September 10 FIBA World Cup betting predictions
FIBA World Cup betting predictions for quarter-finals
USA v France
Tip-off: 19:00 local time (GMT+8)
Head to head odds: USA $1.27, France $3.80
Handicap odds: USA (-7.5 points) $1.91, France (+7.5 points) $1.91
Venue: Dongguan Basketball Center
Tournament results:
USA (played 5: 5-0)
September 9: d Brazil 89-73
September 7: d Greece 69-53
September 5: d Japan 98-45
September 3: d Turkey 93-92
September 1: d Czech Republic 88-67
France (played 5: 4-1)
September 9: lost to Australia 100-98
September 7: d Lithuania 78-75
September 5: d Dominican Republic 90-56
September 3: d Jordan 103-64
September 1: d Germany 78-74
USA v France predictions: The air of invincibility around Team USA might be gone with this current incarnation, but they will still start heavy betting favourites to defeat France in the FIBA World Cup quarter-finals. Despite many pre-tournament withdrawals, the USA are undefeated in China but did suffer a shock loss to Australia in a warm-up match.
France were expected to top their second group stage but they were upset by Australia in one of the matches of the tournament on Monday night. After France led for most of the contest the Boomers exploded in the final stanza and managed to edge their way ahead in the dying minutes of the battle, sending France into a do-or-die final against the USA.
The winners of this match will advance to a semi-final on Friday in which they will play the winners of the Argentina-Serbia quarter-final.
One thing is for sure, if the French are to cause an upset in this clash they will need Evan Fournier to play out of his skin. The Orlando Magic guard has been a linchpin for the French at this tournament averaging 20.2 points per game, with his 31-point outing against the Boomers not quite enough to get his team home.
The French will also be reliant on giant center Rudy Gobert to stand up against the powerful USA outfit. Gobert is averaging over 11 points per game and eight rebounds in China, but it will be another step up against Myles Turner, Jayson Tatum and Harrison Barnes.
The star scorer for the US has been Kemba Walker with a 14.8 points per game average, but it is their ability to pluck anyone off their roster and insert them into a game that makes them so dangerous.
While we are warming to the idea of Team USA not winning in the World Cup, we are predicting they will overcome the French in this clash and cover the -8.5 line easily with this option paying $1.91 with William Hill.
Best bet: Bet on Team USA to cover the -8.5 full-time spread.
Australia v Czech Republic
Tip-off: 21:00 local time (GMT+8)
Head to head odds: Australia $1.15, Czech Republic $5.50
Handicap odds: Australia (-10.5 points) $1.91, Czech Republic (+10.5 points) $1.91
Venue: Shanghai Oriental Sports Center
Tournament results:
Australia (played 5: 5-0)
September 9: d France 100-98
September 7: d Dominican Republic 82-76
September 5: d Lithuania 87-82
September 3: d Senegal 81-68
September 1: d Canada 108-92
Czech Republic (played 5: 3-2)
September 9: lost to Greece 84-77
September 7: d Brazil 93-71
September 5: d Turkey 91-76
September 3: d Japan 89-76
September 1: lost to USA 88-67
Australia v Czech Republic predictions: Australia can reach their first semi-final at a FIBA World Cup, with their previous best being a quarter-final appearance in 1994 when a hot-handed Andrew Gaze won player of the tournament. This time around the Boomers are much better equipped to mix it with the USA and other European powers with four current NBA players and several ex-NBA stars on their roster.
The best part about the Boomers' form is the contribution they are getting from lesser-known players such as Jock Landale and Mitch Creek, with both having a huge impact in China. But realistically it is the Boomers' star quartet of Patty Mills, Matthew Dellavedova, Aaron Baynes and Joe Ingles who hold the key to moving past the quarter-finals.
The Czech Republic, in comparison to the Boomers' 5-0 record, have come out of the group stage with a 3-2 record but have encountered matches against the USA and Greece, so don't simply look at the team's record and dismiss them. The Czechs are extremely efficient in offence and have a dogged determination on the defensive end.
If the $5.50 outsiders are to beat the Boomers they will need Tomas Satoransky to be prominent, with the new Chicago Bulls guard brilliant throughout the tournament. His battle with Aussie ace Mills in the back court will go a long way to deciding this match, with both players relied upon to score frequently, or at the very least keep their offences taking smart shots.
Jaromir Bohacik and veteran Blake Schilb will also be called upon to keep the Boomers honest on the inside, but they will also need to be aware of the proficiency of Baynes and Ingles from downtown, with both having their moments in the sun this tournament. Baynes in particular was brilliant against France, draining five three-pointers and making a couple of huge defensive plays where he drew offensive fouls.
The Australians' odds to win the FIBA World Cup have shortened dramatically to $6.50 equal third favourites with Spain, behind Serbia and Team USA, and while we think they will win this game, they have not made a habit of winning big and the 10.5-point line is tempting. We are predicting the Czechs with the +10.5-point line is a smart bet in this one. Double it up into Team USA covering the line against France and you've got yourself a nice little investment.
Best bet: Bet on the Czech Republic with the +10.5-point line.
Relevant news