FIBA Basketball World Cup predictions & free picks for September 9 games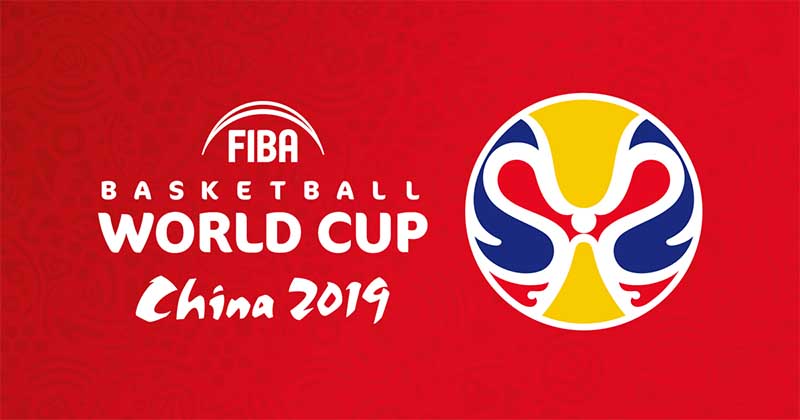 Welcome to our betting predictions and free picks for the FIBA World Cup matches being played on Monday, September 9, 2019. This lot of matches brings the second round to a close, with the quarter-finalists decided and also positions 17-32.
It also means the end of the hectic schedule of eight matches a day, a real blow for hoops addicts worldwide who have been revelling in the non-stop action.
The first quarter-finals are to be played on Tuesday and Wednesday and the World Gambling List will have you covered with tips and predictions for those crucial clashes.
But first to the day 10 action and the best matches of the day look to the France-Australia match-up and the USA-Brazil clash. We can't wait.
Here are our free picks, odds and predictions for day 10 of the FIBA World Cup, which features eight matches.
Read more:
– Best basketball betting sites
– FIBA World Cup Guide
– Free tips and predictions for FIBA Quarter Finals on September 11
FIBA World Cup betting predictions for Second-round matches
Dominican Republic v Lithuania (Group L)
Tip-off: 16:00 local time (GMT+8)
Head to head odds: Dominican Republic $12, Lithuania $1.05
Venue: Gymnasium of Youth Olympic Games Sport Park, Nanjing
Dominican Republic v Lithuania predictions: Game is a dead rubber with Australia and France having sealed the two quarter-finals spots from Group L, but both of these teams will want to win at least one of their second stage games. For Lithuania, in particular, because of their lofty standards in International basketball the FIBA World Cup could be deemed a massive failure. From a bettor's perspective this match has got "banana skin" written all over it, with the variable of nothing to play for making it a game we're happy not to bet on. For those who are brave or think Dominican Republic have some claims the line has been set at +17.5, which we predict might be a little high given Lithuania cannot move any further in the tournament and may tinker with their line-up with an eye to the future.
Czech Republic v Greece (Group K)
Tip-off: 16:30 local time (GMT+8)
Head to head odds: Czech Republic $4.90, Greece $1.18
Venue: Shenzhen Bay Sports Center
Czech Republic v Greece predictions: Greece will come up against the giant killers of the FIBA World Cup, and they will be massive favourites in a game that will shape the final result in Group K. The Czechs are second in the group (behind the USA) and can guarantee themselves a birth in the quarter-finals with a victory over Greece, while Greece would need a minor miracle to get through on points difference. For this reason alone we think the $4.90 on offer for the Czech team winning this game is far too long and should be taken advantage of by punters. The fact the line has been set at 10.5 points makes backing the Czechs at +10.5 almost a no-brainer. We're talking about a team with everything to lose v a team that will be bitterly disappointed by their campaign to date. We see no reason the Czech Republic can't add another big scalp to their growing collection, after their shock wins over Turkey and Brazil earlier in the tournament.
France v Australia (Group L)
Tip-off: 20:00 local time (GMT+8)
Head to head odds: France $1.56, Australia $2.44
Venue: Gymnasium of Youth Olympic Games Sport Park, Nanjing
France v Australia predictions: While this game will have no real ramifications on who moves through the quarter-finals, the result will shape who they play in the knockout stage. The winner of the clash will finish top of Group L, and avoid a match-up against Team USA, who are almost certain (pending a win over Brazil) to top Group K, in the quarter-finals. So while both of these teams have qualified the result of this game is still crucially important so both teams will be going hell for leather. The Australian back court again looms as a key in this clash, with Patty Mills one of the players of the tournament so far. We're predicting a low-scoring battle here with France and Australia both having defensive linchpins — Rudy Gobert and Andrew Bogut — that will make life miserable for anyone trying to score inside. That's why we think the battle in the back court where Mills and Matthew Dellavedova will try to tame French and Orlando star man Evan Fournier will decide the match. The line has been set at 3.5 for this one, which is a bit narrow for our tastes, but are predicting the Boomers in an upset here at $2.44.
USA v Brazil (Group K)
Tip-off: 20:30 local time (GMT+8)
Head to head odds: USA $1.06, Brazil $11
Venue: Shenzhen Bay Sports Center
USA v Brazil predictions: The USA can stitch up top spot in Group K with a victory over Brazil. The USA is a short-priced 1.06 favourite to win the clash with Brazil priced at $11.00 to cause an upset. We think the USA will have too much athleticism on the inside in this game, with Myles Turner and Jayson Tatum set to dominate the boards. For Brazil fans Anderson Varejao has been doing it at both ends and the former Cleveland big man, in what is potentially his last international game, will again need to fire. While the USA are more fallible they they have been in the past, it would take a minor miracle for them to lose this one. The line has been set at 17.5 for this clash and we are tipping the USA to go up another notch before the knockout stage and cover it easily.
World Cup picks for Positions 17-32 – classification matches
Japan v Montenegro (Group O)
Tip-off: 15:30 local time (GMT+8)
Head to head odds: Japan $8.40, Montenegro $1.08
Venue: Dongguan Basketball Center
Japan v Montenegro predictions: Not much to say about this one, Montenegro should be too strong and we can't see the Japanese troubling them. The line is at 15.5 points and we think Montenegro can cover this.
Jordan v Senegal (Group P)
Tip-off: 16:00 local time (GMT+8)
Head to head odds: Jordan $5.50, Senegal $1.15
Venue: Shanghai Oriental Sports Center
Jordan v Senegal predictions: Senegal will be hoping for a long overdue World Cup victory when they clash with Jordan. On paper Senegal look far too strong and we're predicting them to defeat the 5$.50 priced team. One reason to watch Senegal v Jordan is Ibrahima Faye who has been rock solid for Senegal with the young star sure to have caught the attention of NBA scouts.
Turkey v New Zealand (Group O)
Tip-off: 19:30 local time (GMT+8)
Head to head odds: Turkey $1.47, New Zealand $2.72
Venue: Dongguan Basketball Center
Turkey v New Zealand predictions: Turkey will be bitterly disappointed not to be appearing the knockout stages of the FIBA World Cup, with their shattering loss to the Czech Republic stamping their papers. The Kiwis were never expected to reach the knockout stages and they have been more than competitive in most of their matches. We think the betting odds on this one are about right and Turkey should be too strong.
Germany v Canada (Group P)
Tip-off: 20:00 local time (GMT+8)
Head to head odds: Germany $1.74, Canada $2.10
Venue: Shanghai Oriental Sports Center
Germany v Canada predictions: Germany will start a $1.74 favourite to defeat Canada in their FIBA World Cup clash. We think the Canadians, under coach Nick Nurse, will be desperate to finish the tournament with a victory and can take the spoils here. We are predicting the total points scored to be over 164.5 in this one, with the two teams set to put on a scoring exhibition with little to play for in their final matches at this tournament. We think the line is too narrow at 1.5 points and the head-to-head odds skewed too far in Germany's favour. While we're not 100% convinced in predicting a Canadian victory, we will take the $2.10 on offer because it's too good to pass up.
Relevant news